You can log inspection attempts for your annual safety mailings by using the Smart Inspection Log or manually adding inspection attempts in your SiteCompli account.
Smart Inspection Logs
You can find your Smart Inspection Log on the final page of your downloaded Manual Forms.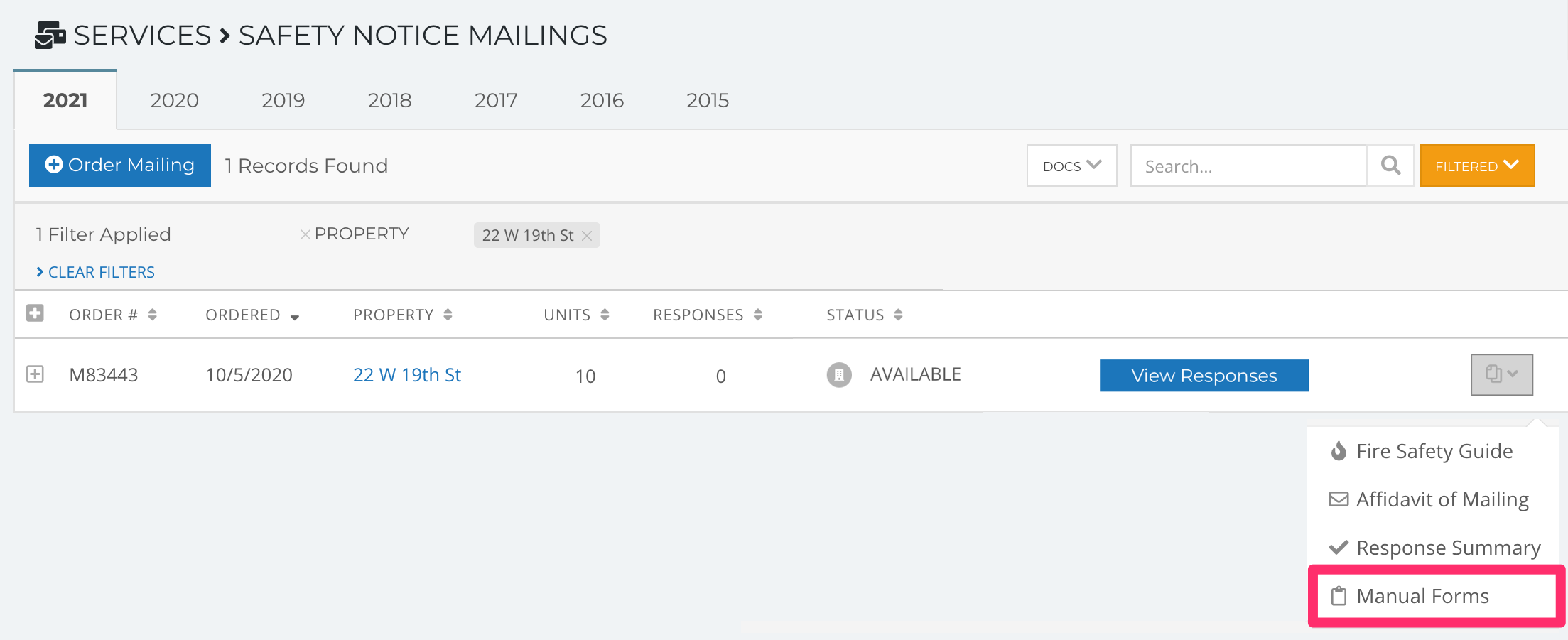 After you've hand-delivered your Manual Forms to the units that have not yet responded, fill in the circle next to where it says DELIVERED as completely as possible and return the log to SiteCompli.
Email your Smart Inspection Log to inspectionlogs@sitecompli.com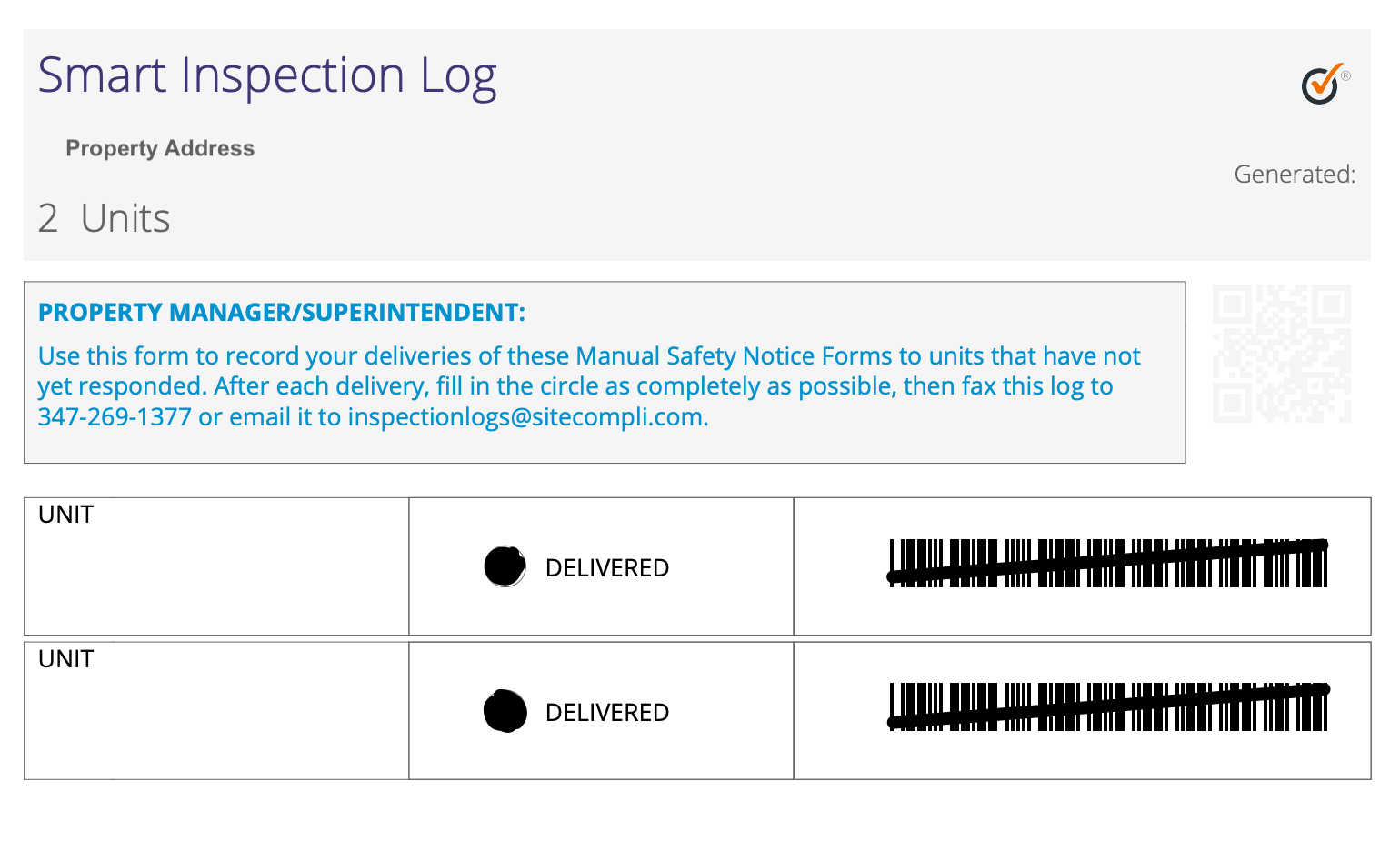 Manual Inspection Attempts
You can also manually log attempts directly in your SiteCompli account. To do this, navigate to Services and click on Safety Notice Mailings.
Find your property from the list of orders and click on View Responses.

Expand the details (click on the small plus sign) of the unit you attempted to contact and click on Add Inspection.