You can replace compliance alert emails with actionable tasks that get automatically assigned to the right person on your team so when a new urgent compliance alert comes in, it immediately becomes an actionable task to be completed by the right team member.
To turn on automatic Tasks from compliance alerts, click on the circular icon (the one that contains your initials or your picture) in the upper right-hand corner, click Profile, and then click Properties & Notifications from the left-hand menu.
In the Alerts window, you will have a list of your properties. Click on the arrow to the left of each property to expand the alert options. If you want your alerts to be the same for all of your properties, click on the arrow next to All Properties at the top of the list.
Switch the Auto-Create Task toggle to On, and click Update Settings.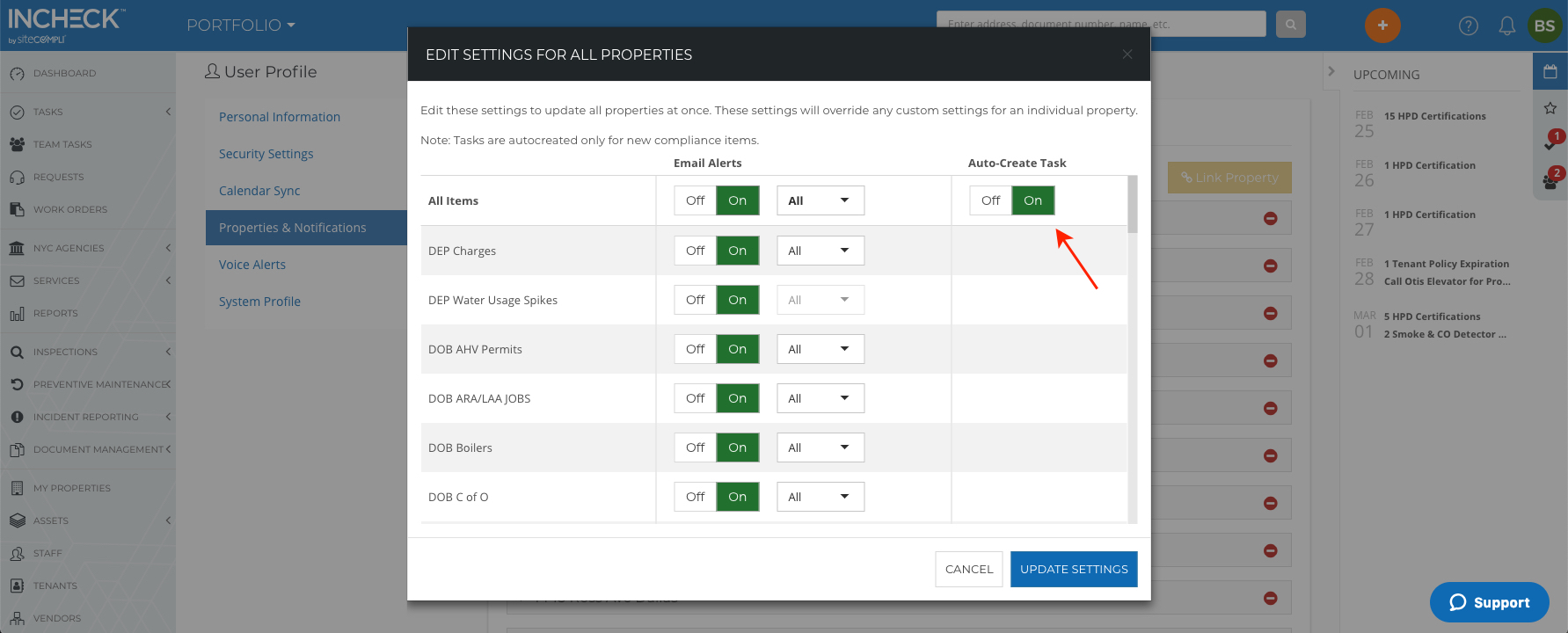 Don't see this feature? Tasks are only available for users on the InCheck platform. If you have any questions about how your team can access this feature, reach out to support@sitecompli.com.