How to Dispute an Invoice
You can open a dispute on your customer portal by selecting "Dispute" on the drop-down arrow on the invoice you wish to dispute.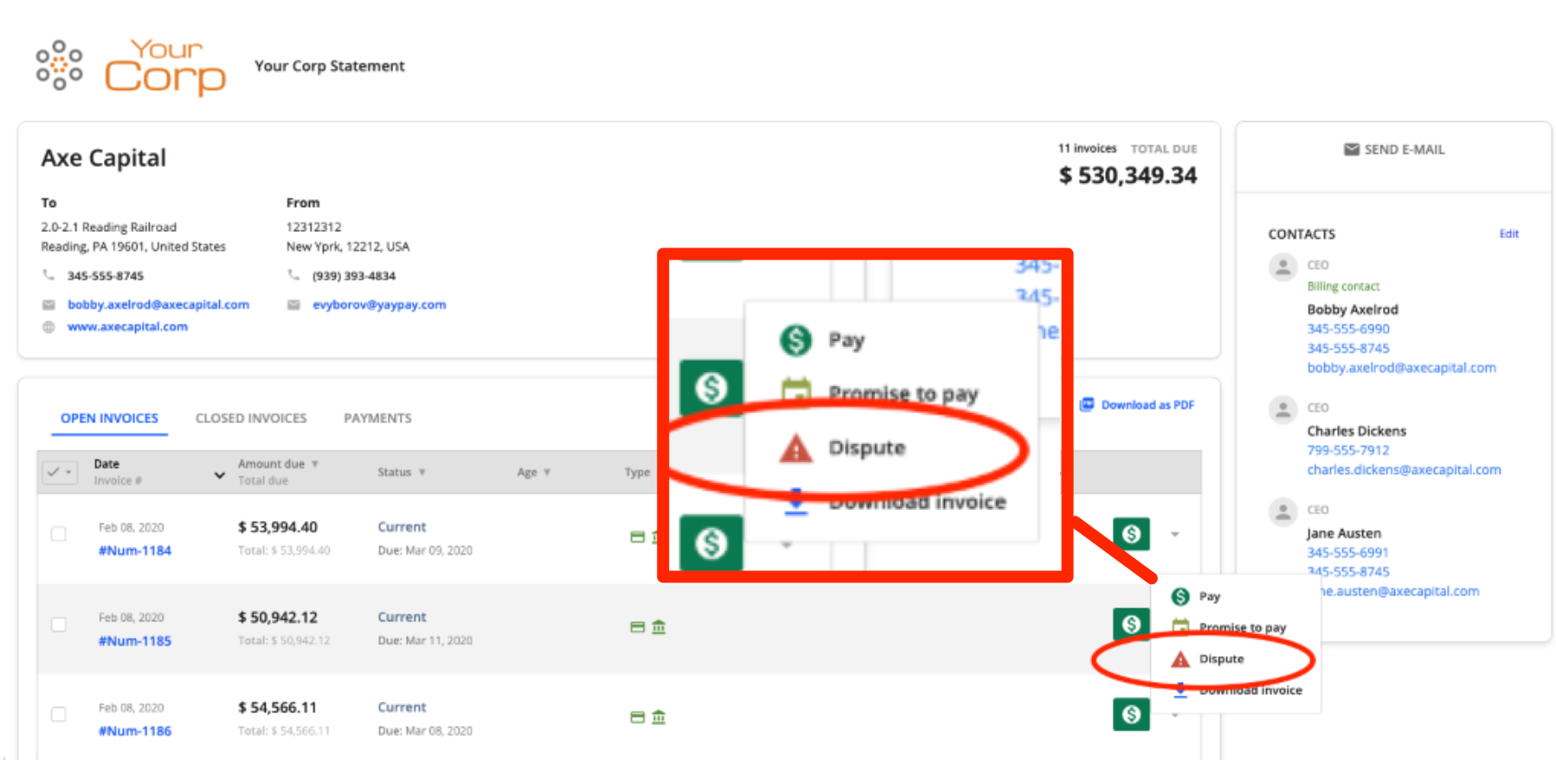 Select the reason for your dispute and provide a detailed explanation of your issue. Then click "Open Dispute". An Account Receivable specialist will be in touch to resolve your issue as soon as possible.