This Help Article will show you how to Create, Assign, and Edit tasks in your account.
How to create a new Task from any page
Click the orange plus sign at the top of the page
Click Create Task
Fill in the Task details
Click Create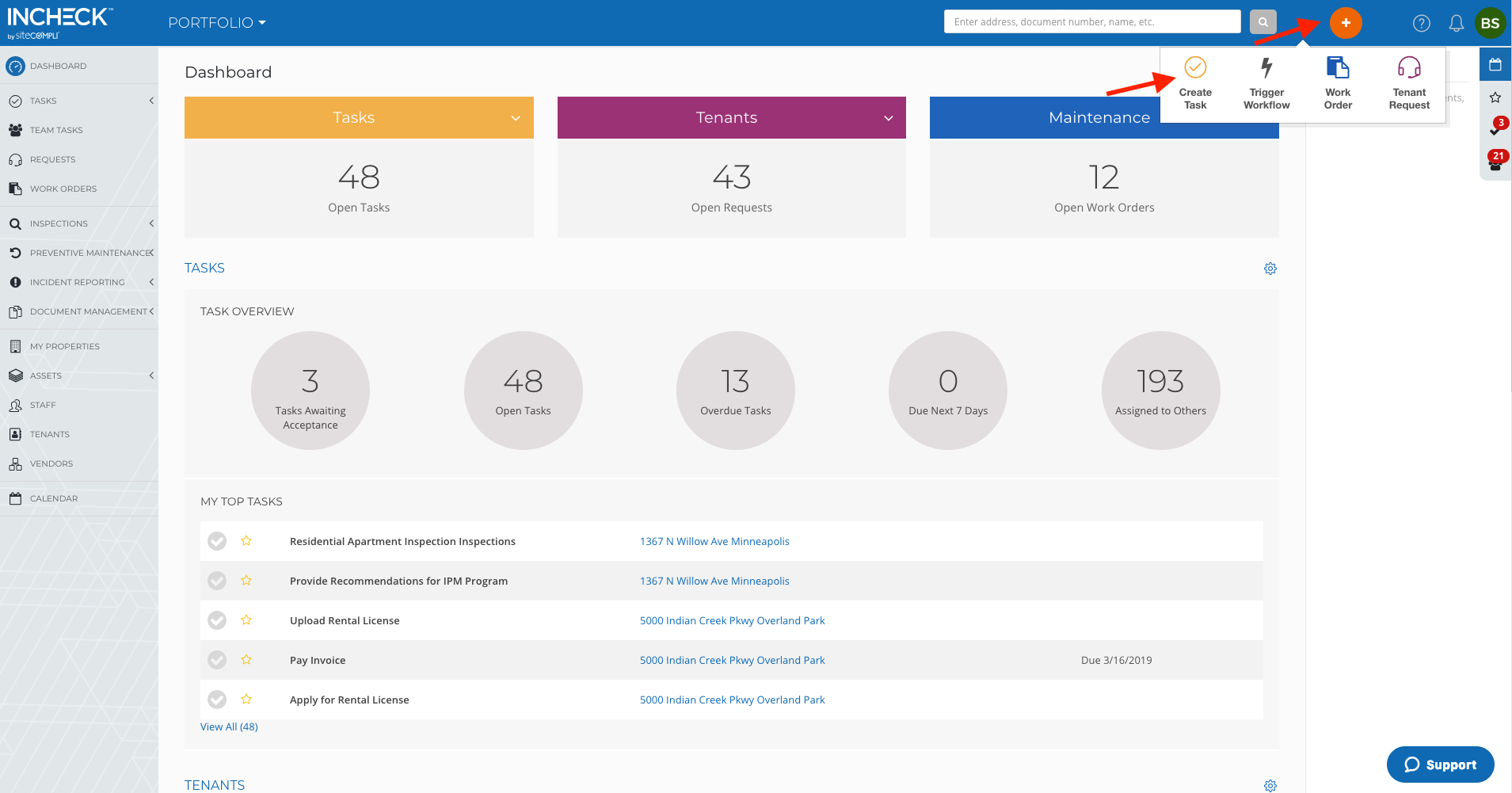 How to create a Task from your Tasks page
Click Tasks
Click My Tasks
Click Add Task
Fill in the Task details
Click Create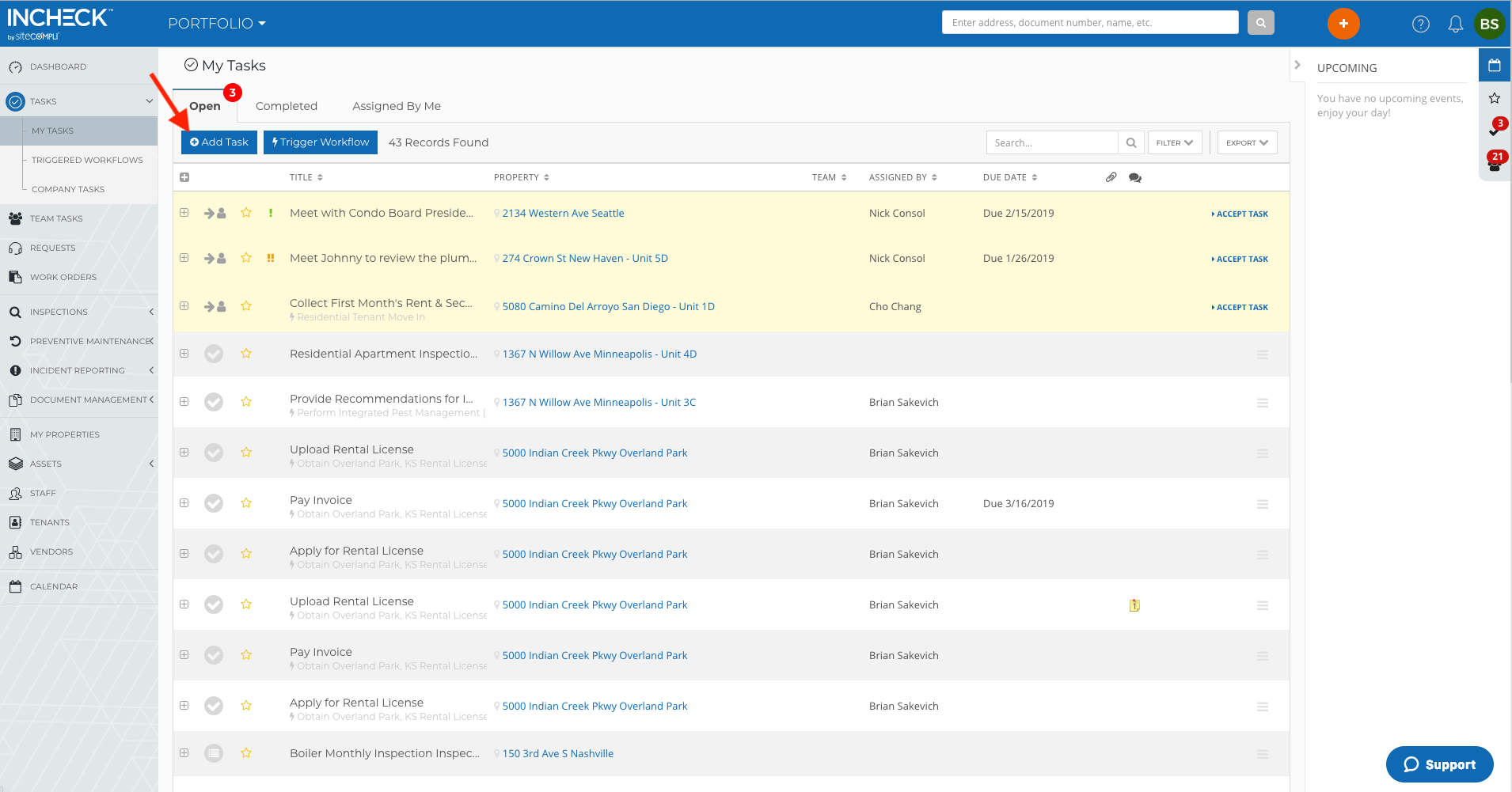 Create a Task that is associated with a record
A record can be a complaint, violation, inspection, tenant request, etc.
Click the small plus sign next to the record to expand the details

Click Create New Task

Fill in the Task details
Click Create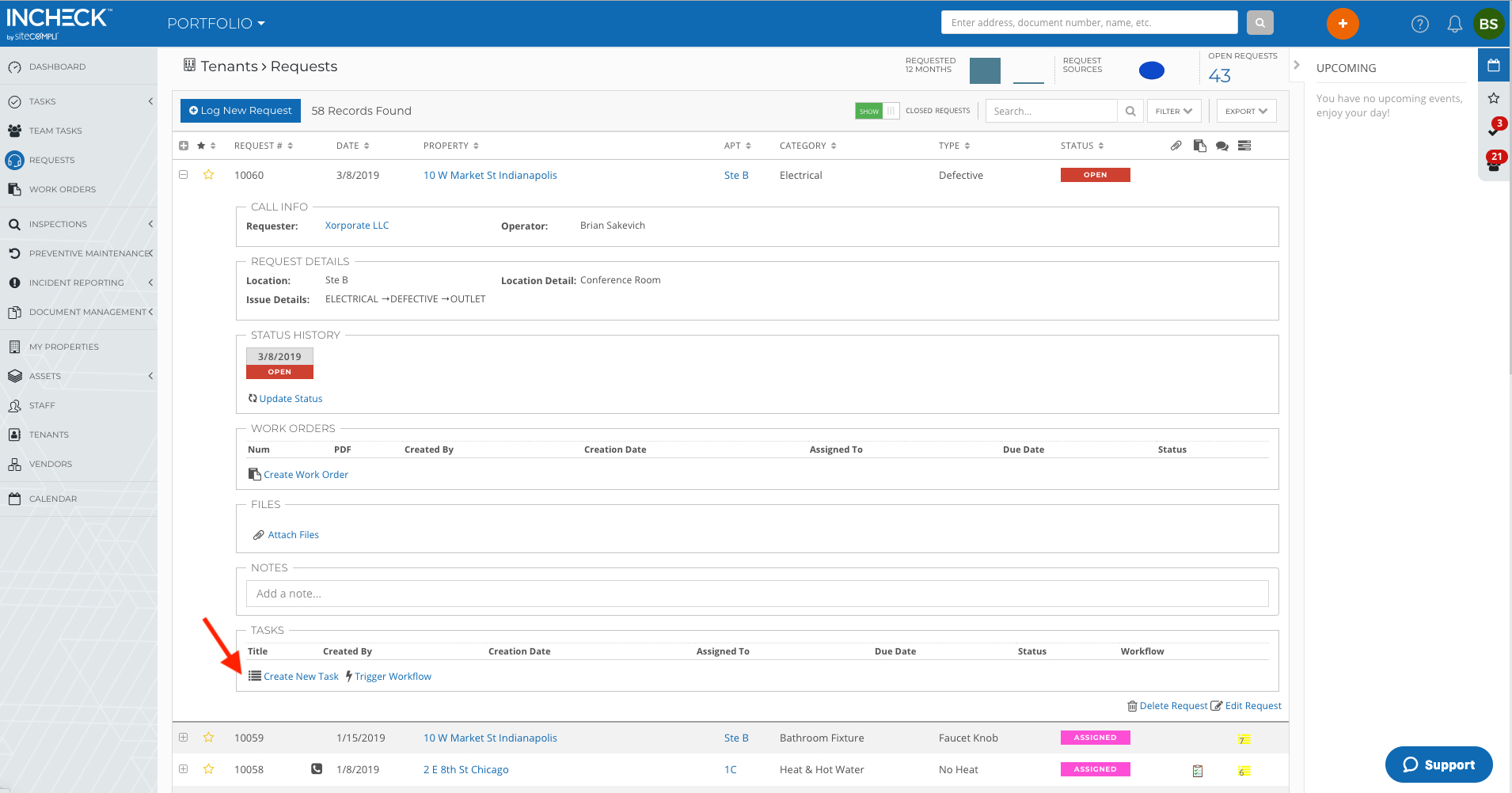 You can assign Tasks to individuals, Teams, or a specific role that's being fulfilled by a specific User or a Team of Users. By default, Tasks are assigned to the individual that created it.
How to assign a Task?
Create a new task or edit an existing Task

Click Reassign

Select the User, Team, or Role to assign the Task to

Click Create

How do I edit a Task?
You can edit any Tasks that were created by you or Tasks that are currently assigned to you. To edit a Task:
Click on Tasks from the left-hand menu
Click on My Tasks
Expand the details of the Task by clicking on the small plus sign
Click Edit at the bottom right-hand corner
Edit the details of the Task or re-assign the Task to another team member
Click Update
Creating Tasks from Email
You can now create a task in InCheck directly from an email!
To do this, simply send the email that you'd like created into a Task to tasks@sitecompli.com.
The subject line of the email becomes the Task, the body of the email becomes Details that can be edited later on.
Any attachments on the email will be added as attachments to the Task in InCheck.
Once you've sent the email to tasks@sitecompli.com, it will appear as a new Task in your InCheck account.
When you're logged into InCheck, you can assign the task to another user or edit the details of the task.
Don't see this feature? Tasks are only available for users on the InCheck platform. If you have any questions about how your team can access this feature, reach out to support@sitecompli.com.