Executive Summaries are great for high-level overviews of how much work is happening in total across a set of buildings/time period. It'll show you where your team is spending the most time, and where there may be areas of concern.
Overview
The InCheck Executive Summary Report is your team's custom-built, on-demand outline for improving the way you work. The Report includes:
an overview of how your team is using each of InCheck's solutions for building operations including Workflows, Inspections, Preventive Maintenance Routines, and Incident Reporting

an analysis of all User Activity

performance reporting on each property in your portfolio
The InCheck Executive Summary Report gives your team a blueprint for improvement by immediately identifying what areas need attention and what successes your team has had over a specific timeframe.
Creating the Report
To create a new InCheck Executive Summary report:
Click on Reports from the left-hand menu
Click on Create New Report

Select Template:

Click on the InCheck Executive Report icon
Click Next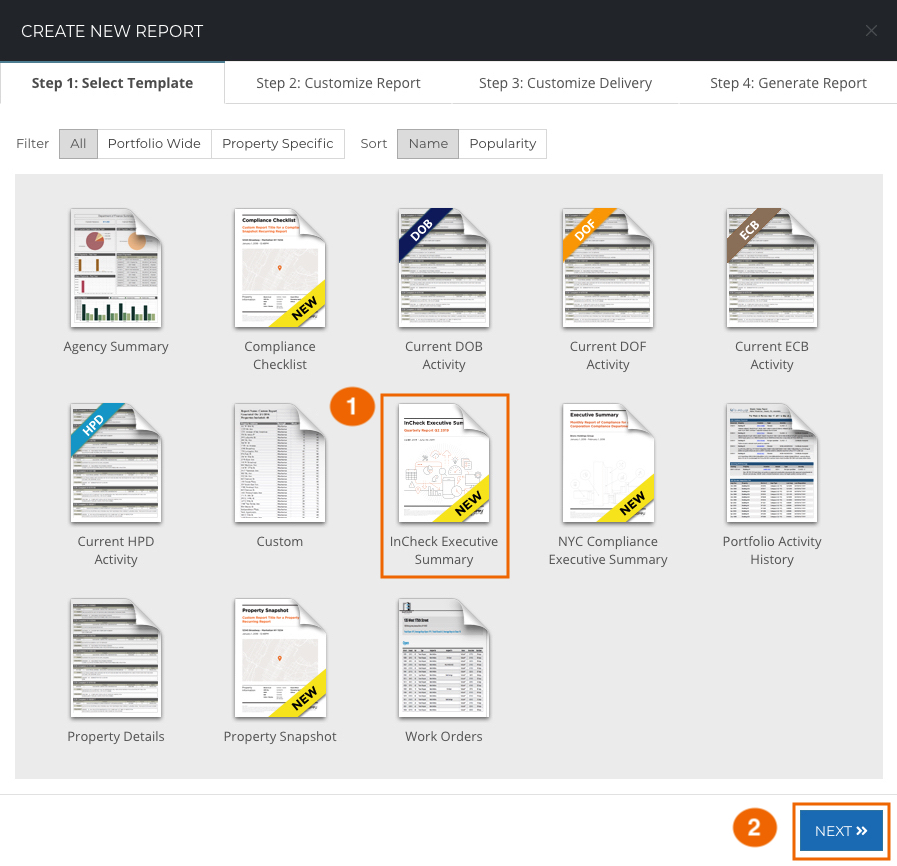 Customize Report:

Select one:

All Properties: Run report for all properties in your account
Group: Run report for a specific property group
Properties in Portfolio: handpick properties from your account to include by selecting them from the drop-down menu

Select a time period or a date range
Click Next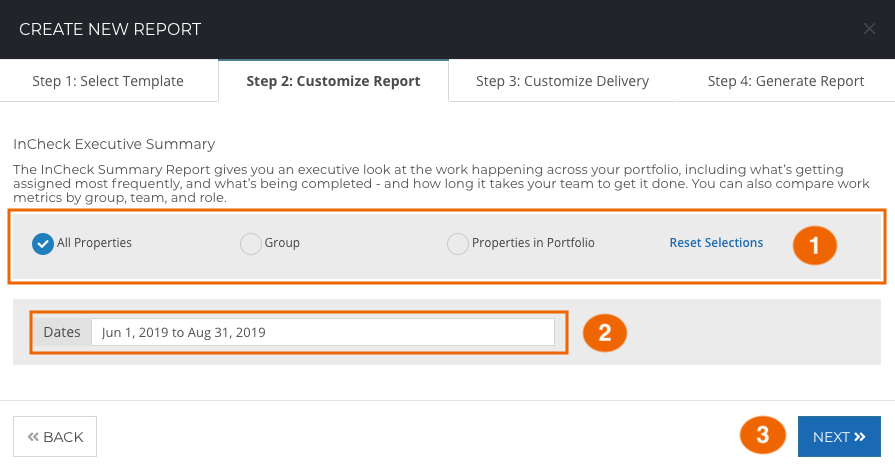 Customize Delivery

:

Choose a name for your report
Decide if you want the report to be recurring or run only once
Select recipients of the report
Click Next.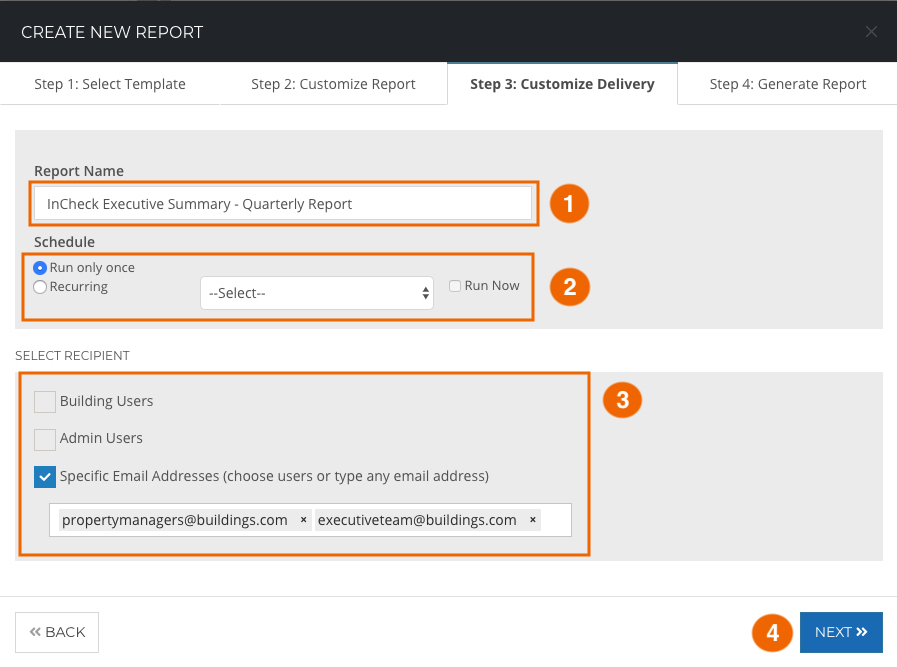 Your report is being generated. Click Close
Your report will be emailed to you and is also always available in your Reports section for you to download a copy at any time.