InCheck's new Workflow Report lets users deep-dive, into the data behind the way their team is working.
In addition to high-level metrics about workflow triggering and completion, you can also see the progress of all specific workflows related to your report criteria (how many have tasks on hold, complete, etc.) and see how your team is handling the things you want them to do.
Workflow Reports can be viewed by property/property group, type of work (tenant requests, compliance, solutions, etc.), and specific SOPs.
Run an InCheck Workflow Report
1. Visit - SiteCompli Reports
2. Click the Create New Report button
3. Select InCheck Workflow Report and click Next
4. Run the Report for -
Properties

All Properties - Entire Portfolio
Specific Properties - Designate which properties to report on
All Groups - If you have Property Groups created, this will allow you to report on all of them
Specific Groups - Designate which Property Groups to report

Type of Work

Select All
Tenant Requests
Compliance Items
Inspection
Maintenance
Incident
Click on the field that says All to further filter your report -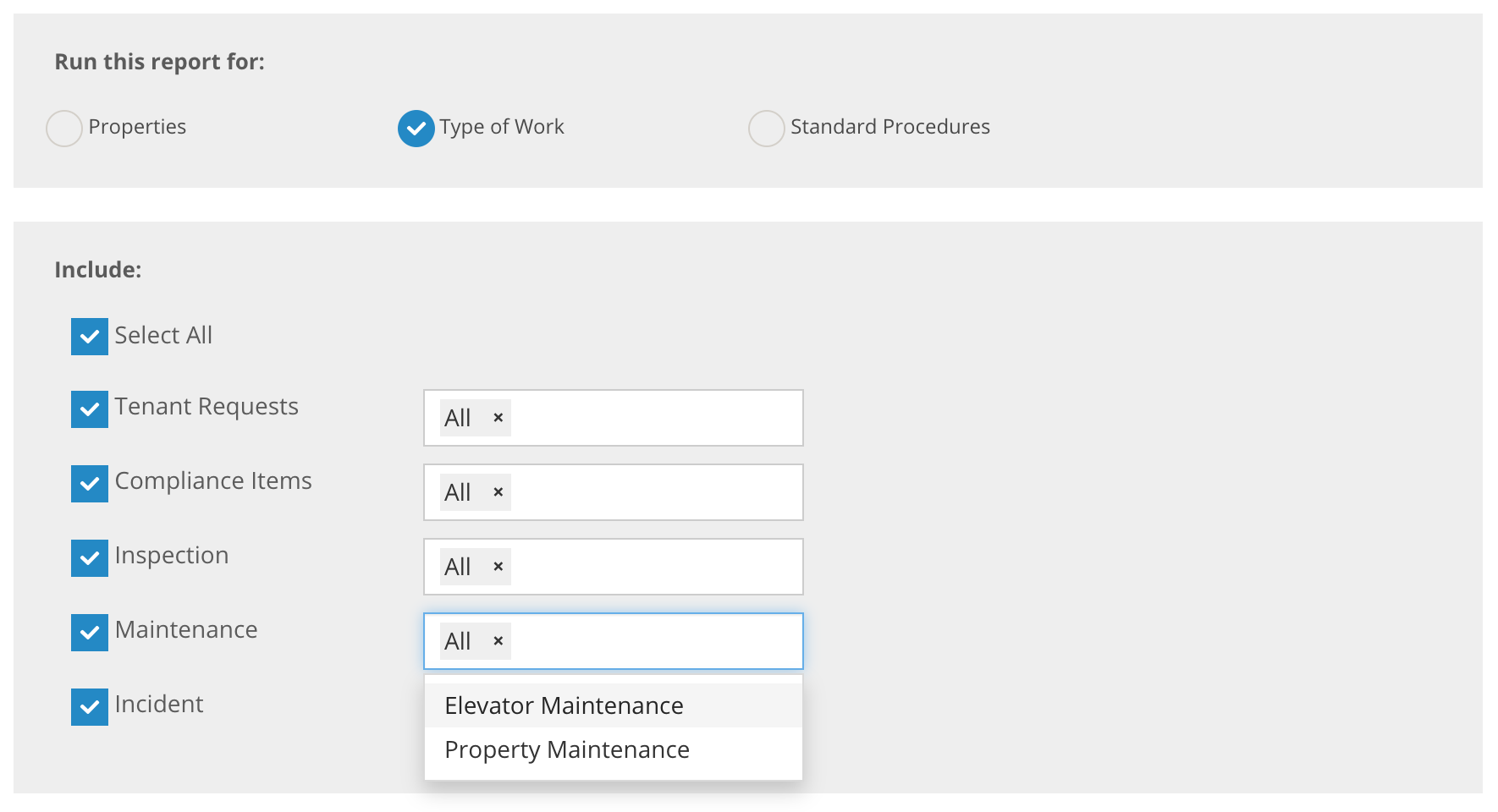 Standard Procedures

Include All Standard Operating Procedures or designate which ones you would like to report on -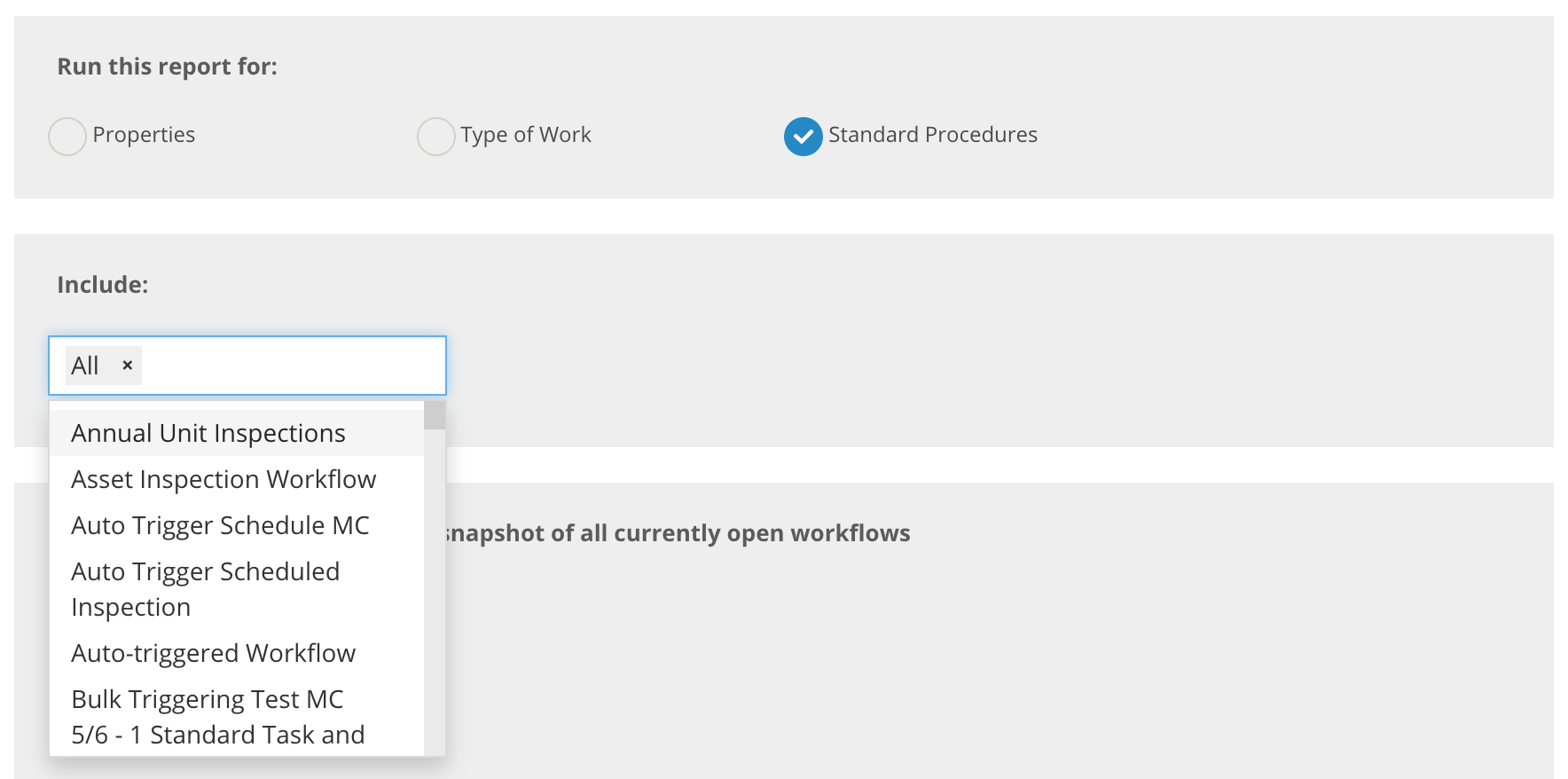 5. Designate if the InCheck Workflow Report should include Closed and/or Upcoming Workflows


and Click Next.
6. Customize Delivery
Report Name - a title will be automatically generated for your report but you can also rename your report.
Schedule -

Designate if this report should only be run once, or reoccurring:

Reoccuring reports can be set to run Daily, Weekly, Monthly, and Yearly.

Select Recipient -


Building Users - Any user who is assigned to this property will receive this report.
Admin Users - All Administrators on the account will receive this report.
Select Recipient - You can manually type email addresses in this section to send to a user in or out of your organization.
7. Click Next
Your report will begin generating.
You will be able to close the generating window and continue using SiteCompli while your report completes. If a recipient is selected, a copy will be emailed to that user/group of users.
In addition, once the report completes generating, a copy will also be available in your SiteCompli Reports at any time.