To add units or common spaces to a property, click on the circular icon (the one that contains your initials or your picture) in the upper right-hand corner and click Properties.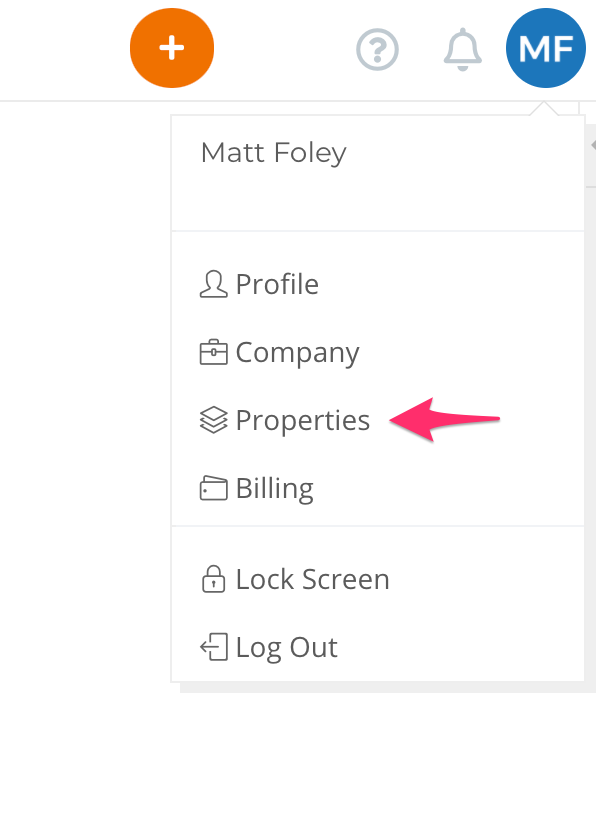 Select the property from the list and click on the Units & Areas tab.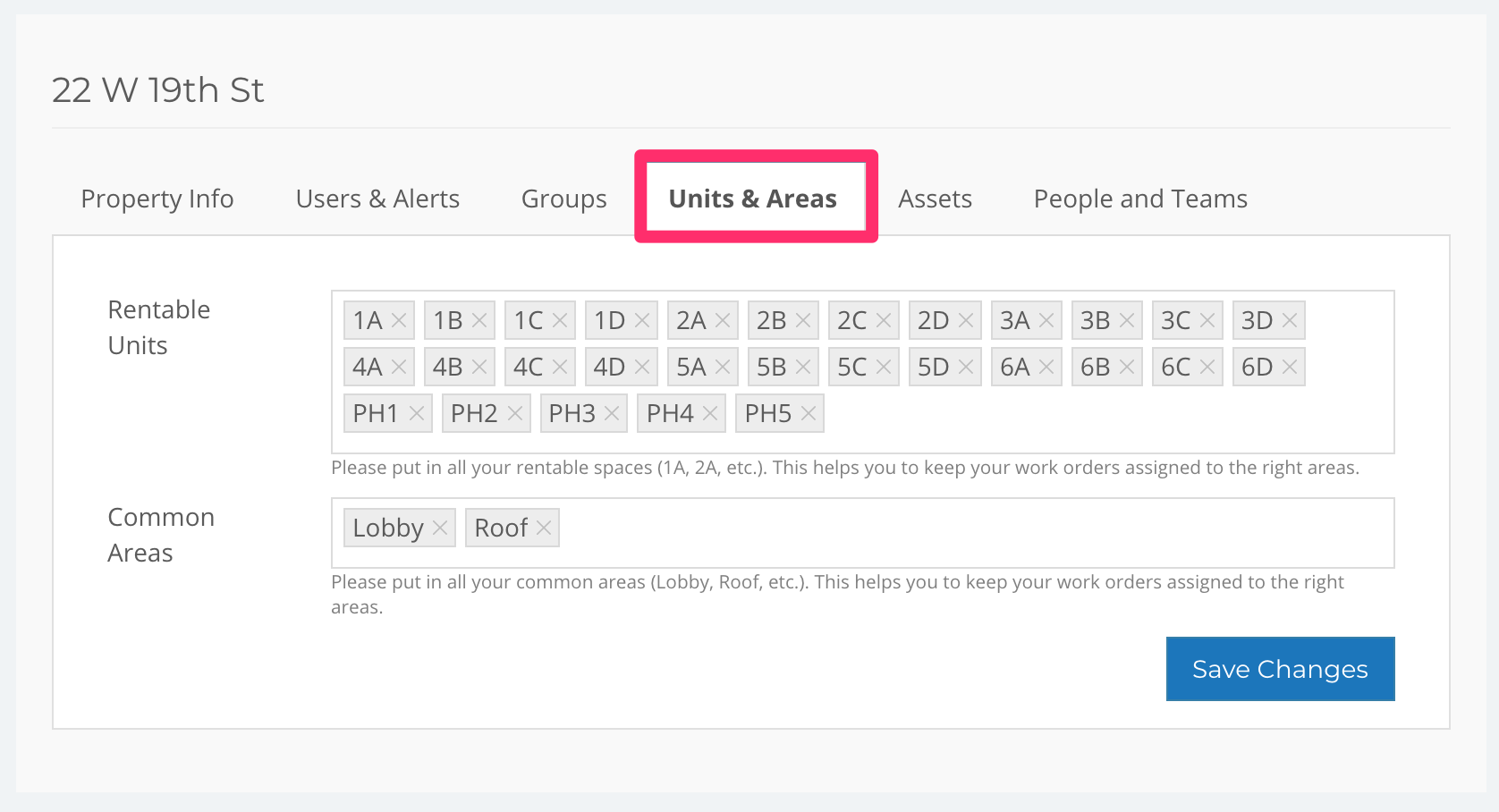 Add the individual unit numbers in the Rentable Units field. Press Enter after each unit number to add them to the list of units for the property.
You can remove units by clicking on the 'X' next to the unit number.
Once you're done, click Save Changes.