You can accept a Task that you've been assigned in a few different ways.
To accept a Task from the Workbench:
Click the arrow in the upper right-hand corner to expand your Workbench
Click the checkmark icon to see your assigned tasks
Click Accept Task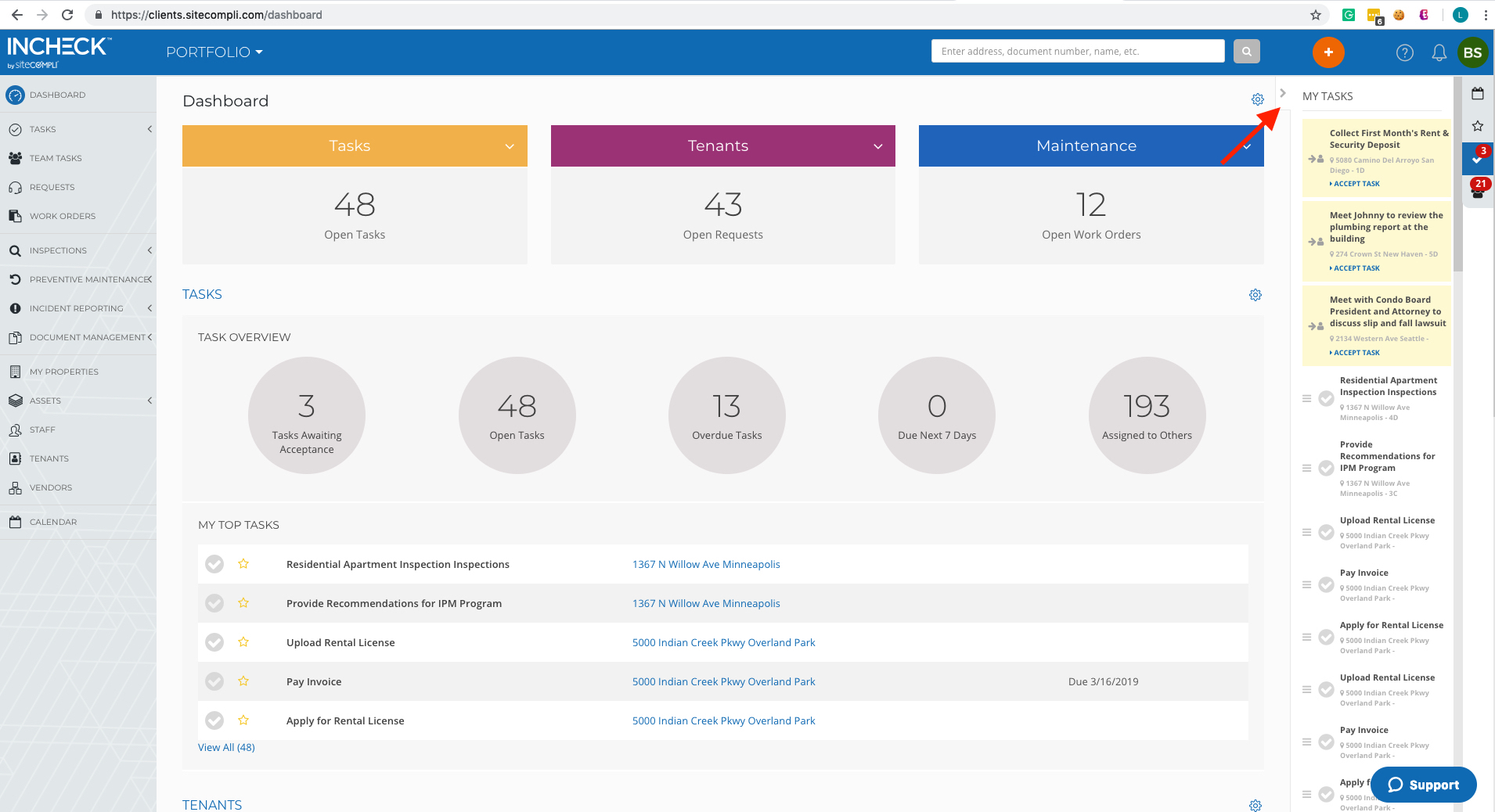 To accept a Task from My Tasks:
Click Tasks
Click My Tasks
Click Open Tasks tab
Click Accept Task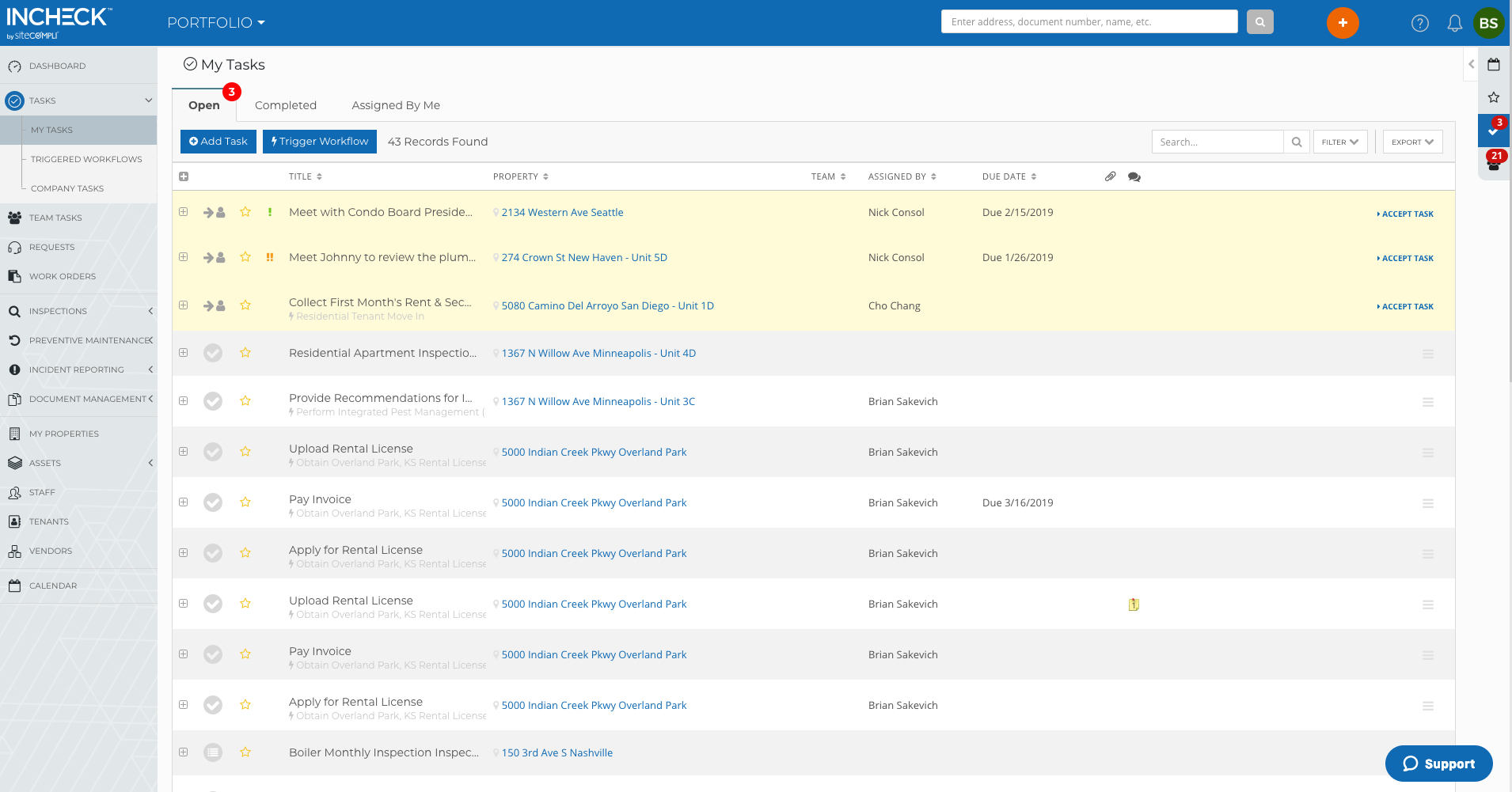 Looking to accept a task in the mobile app? Click here.
Looking to pick up a team task? Click here.