Don't see this feature or unable to login? The InCheck Mobile App is only available for organizations on the InCheck platform. If you have any questions about how your team can access this feature, reach out to support@sitecompli.com.
This guide goes over how to use Tasks in the InCheck Mobile App including viewing Tasks, accepting personal Tasks and accepting Team Tasks, and creating new Tasks.
Overview
The InCheck Mobile App allows you to assign and complete work on the go. You can easily see your Tasks that need to be completed, and create new Tasks to assign to others.
Viewing Tasks
Once you enable your location settings for InCheck, your app will determine which building you are closest to and populate the tasks for that building at the bottom of the main page.
In addition, your list of Tasks will be available by clicking the "Hamburger Icon" visible at the top right corner of the app.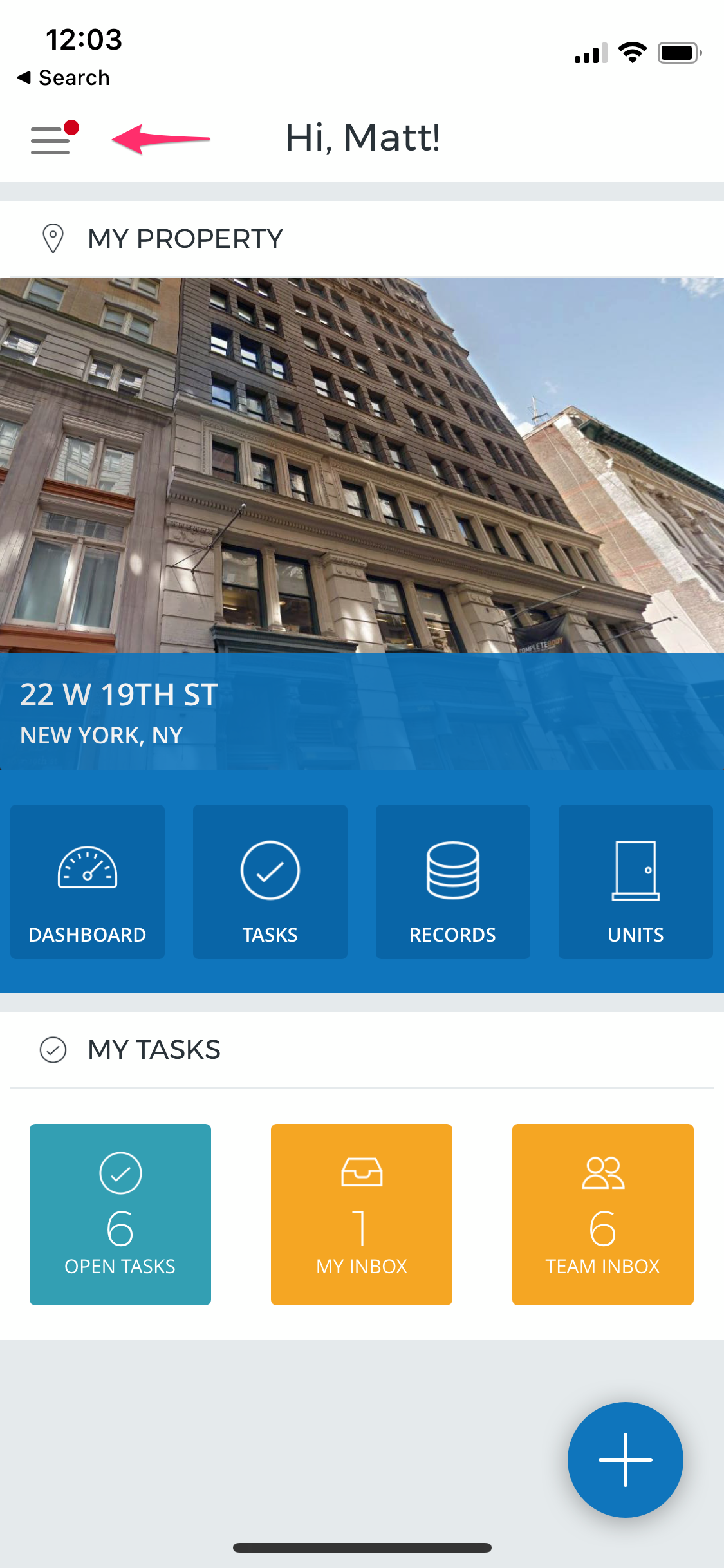 Viewing Property Tasks
You can also view Tasks at the property level. To view all open Tasks at a property:
Tap Properties
Tap the property name from the list
Tap on Tasks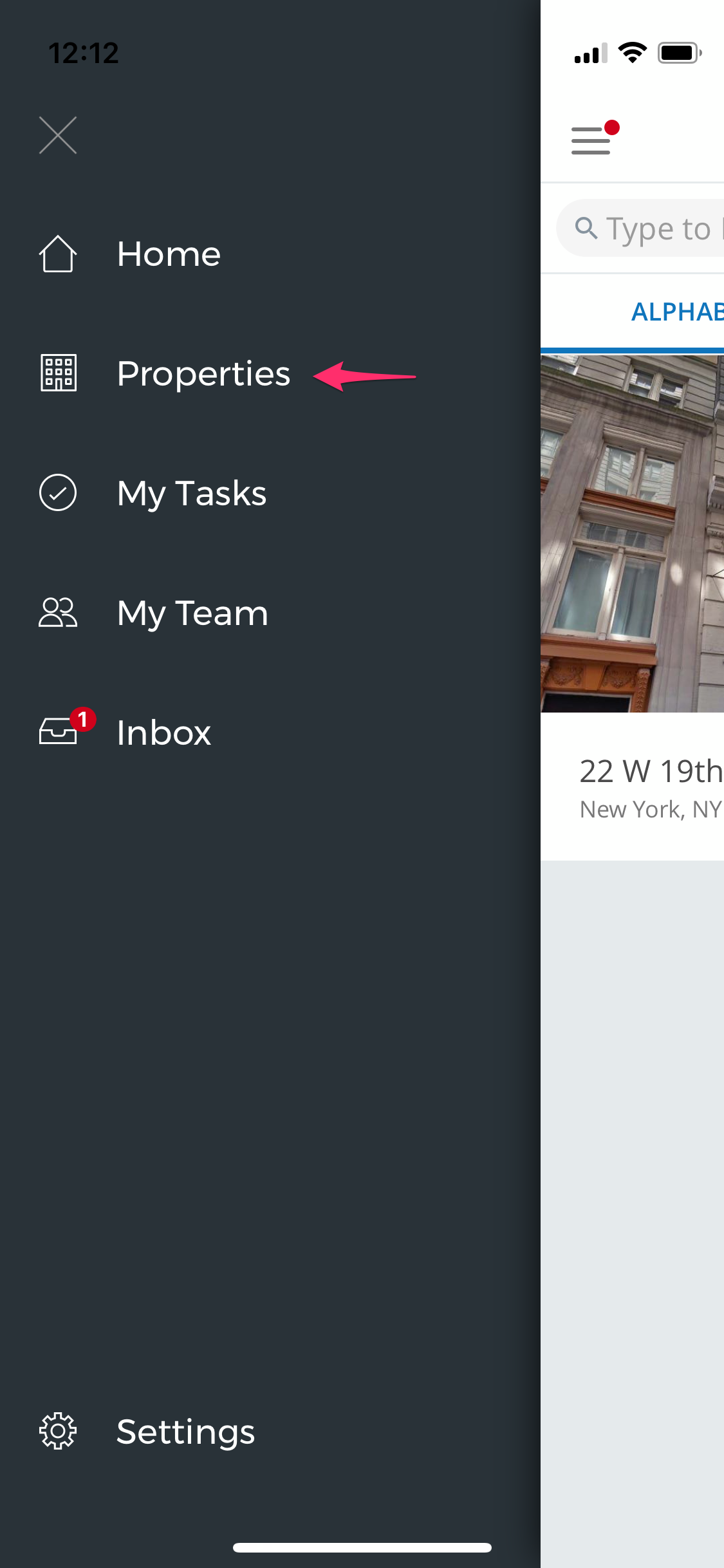 Viewing a Team Member's Open Tasks
You can also view the open Tasks assigned to other members of your team. To view the open Tasks assigned to another team member:
Tap My Team
Tap the name of the team from the list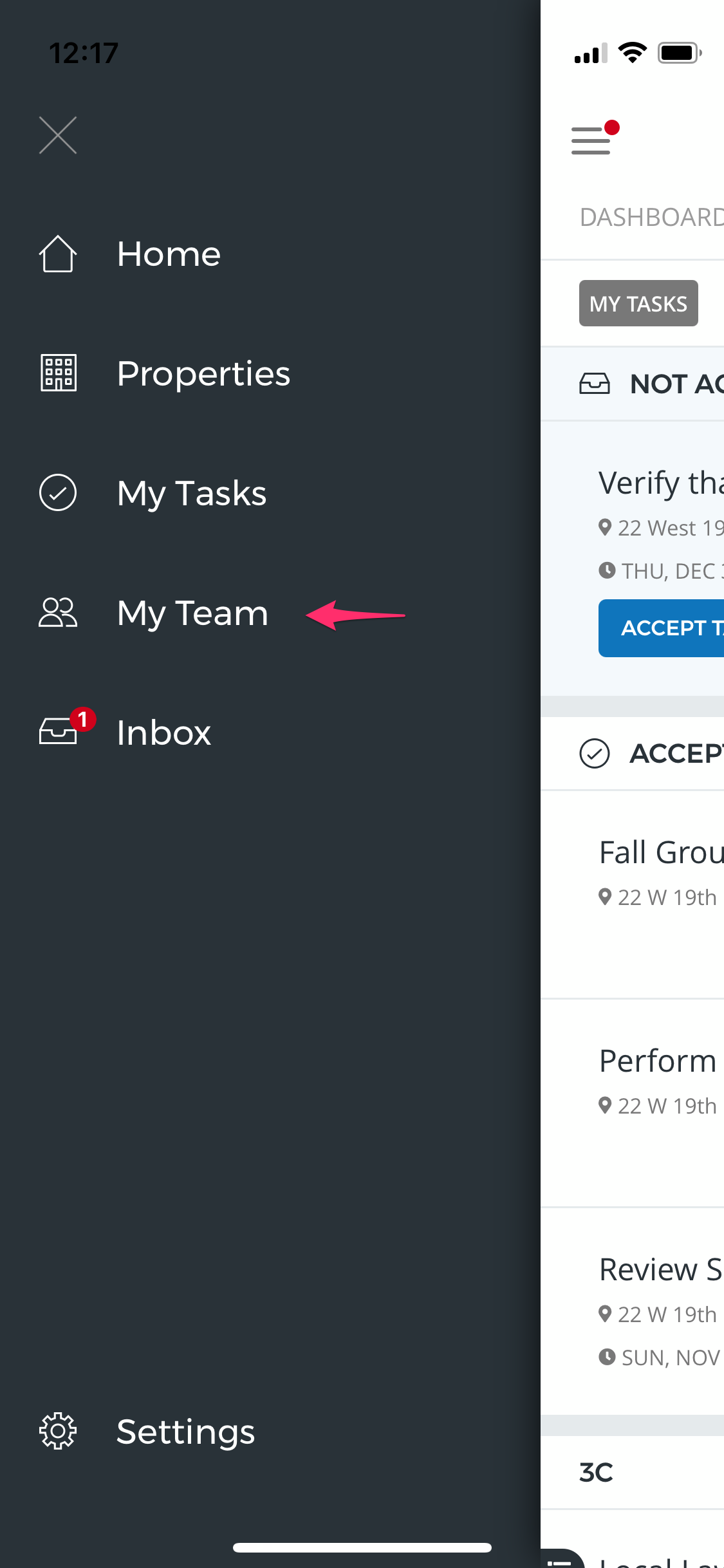 Accepting Tasks
Once a Task has been assigned directly to you, you can acknowledge that you will do the work by Accepting the Task. To Accept a Task:
Tap the Burger Icon in the top left-hand corner of the app
Tap the Inbox tab
Tap Accept Task on the Task you're acknowledging
Picking Up Team Tasks
If a Task has been assigned to a Team, one member of the Team will need to Pick Up the Task and acknowledge they will be the Team Member to complete the work. To pick up a Team Task:
Tap the Inbox Tab
Tap the Team Tasks tab
Tap Pick Up on the Task you want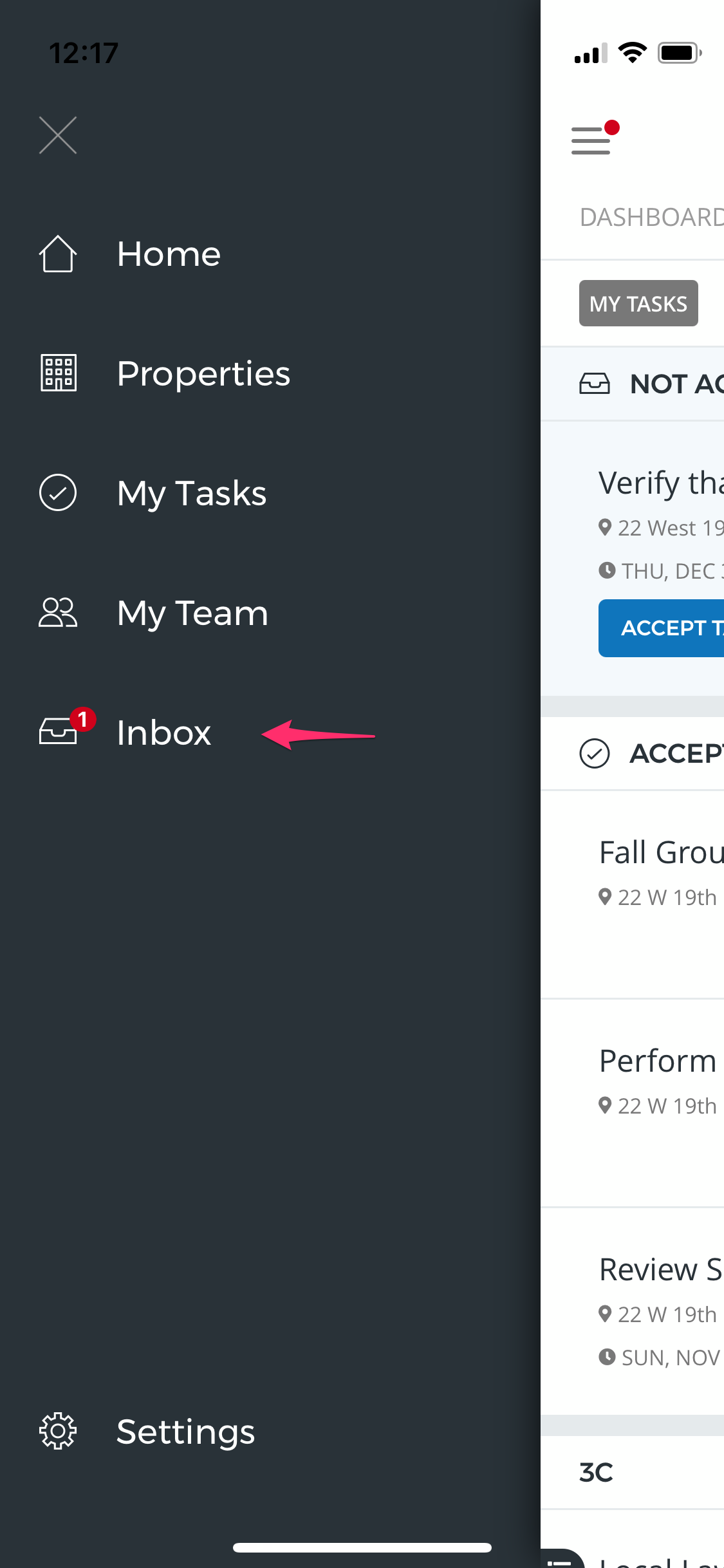 Creating Tasks
You can create brand new Tasks directly from the app. To do this:
Tap on the blue plus sign
Select Create Task from Keyboard or Create Task from Camera

If creating a Task from Camera, select Take Photo or from Photo Library

Enter the details of the Task:

Create a name for your Task
Select the property (and unit or area)
Optional: add a due date, details, tags, importance level, or photos.

Tap Assign to assign the Task to another team member
To assign the Task to yourself tap Create Task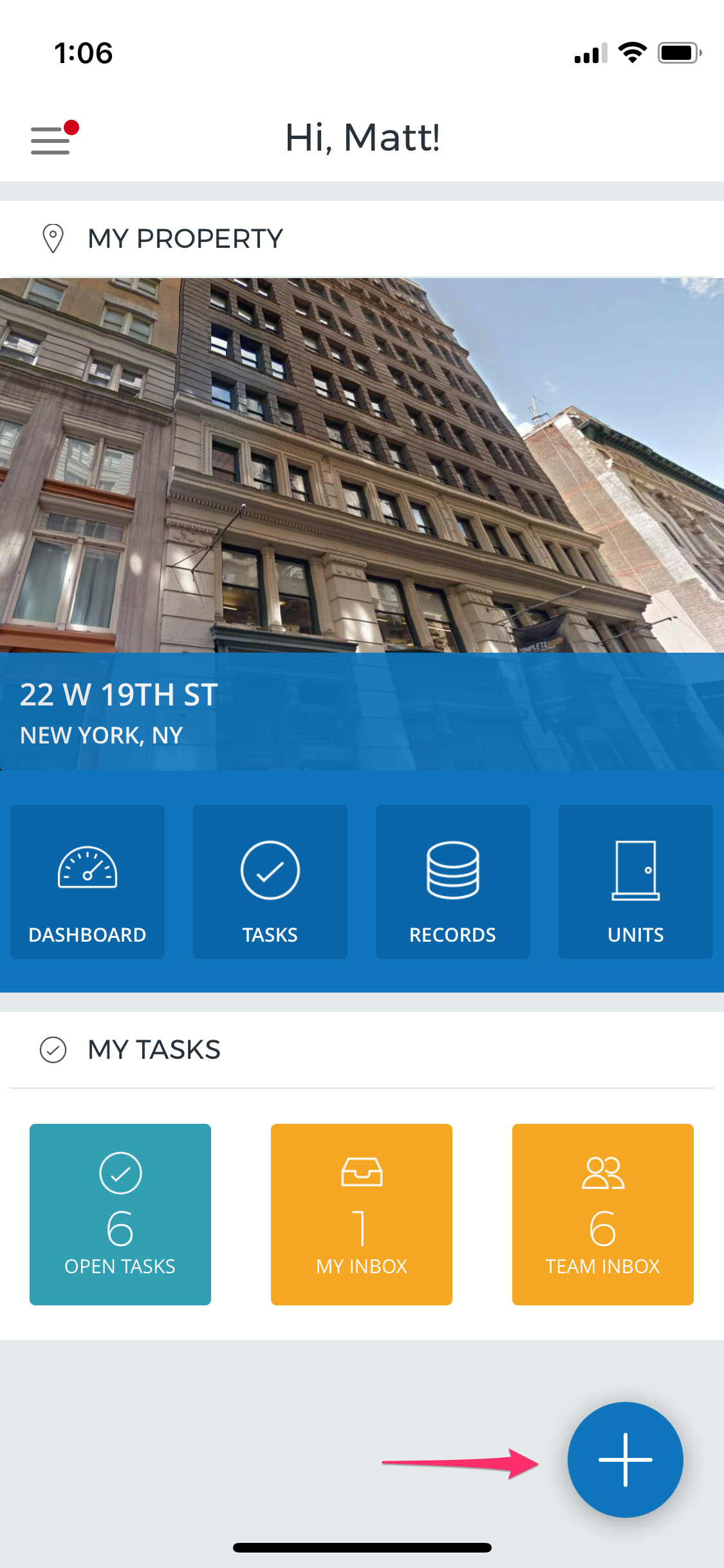 Editing Tasks
You can edit any Tasks that are currently assigned to you or that you created. To edit a Task:
Tap My Tasks
Tap the Task to view the detailed version
Edit the Task:

To edit populated fields, tap the field
To add unpopulated fields, tap Add in the desired section
To re-assign the Task, click your Name