SiteCompli Learning provides your company on-demand access to city and state-compliant courses for anti-harassment training, ensuring compliance and minimizing your organization's risk.
This guide covers how to log into SiteCompli Learning and where you can find more information if you need help.
Overview
You can log into SiteCompli Learning here: https://learn.sitecompli.com/
Enter your SiteCompli Learning username
Enter your SiteCompli Learning password
Click Login
TIP: Your SiteCompli Learning username and password may be different than your SiteCompli or InCheck login credentials (if you have access).

You can find your SiteCompli Learning login credentials in an email sent from noreply@myabsorb.com.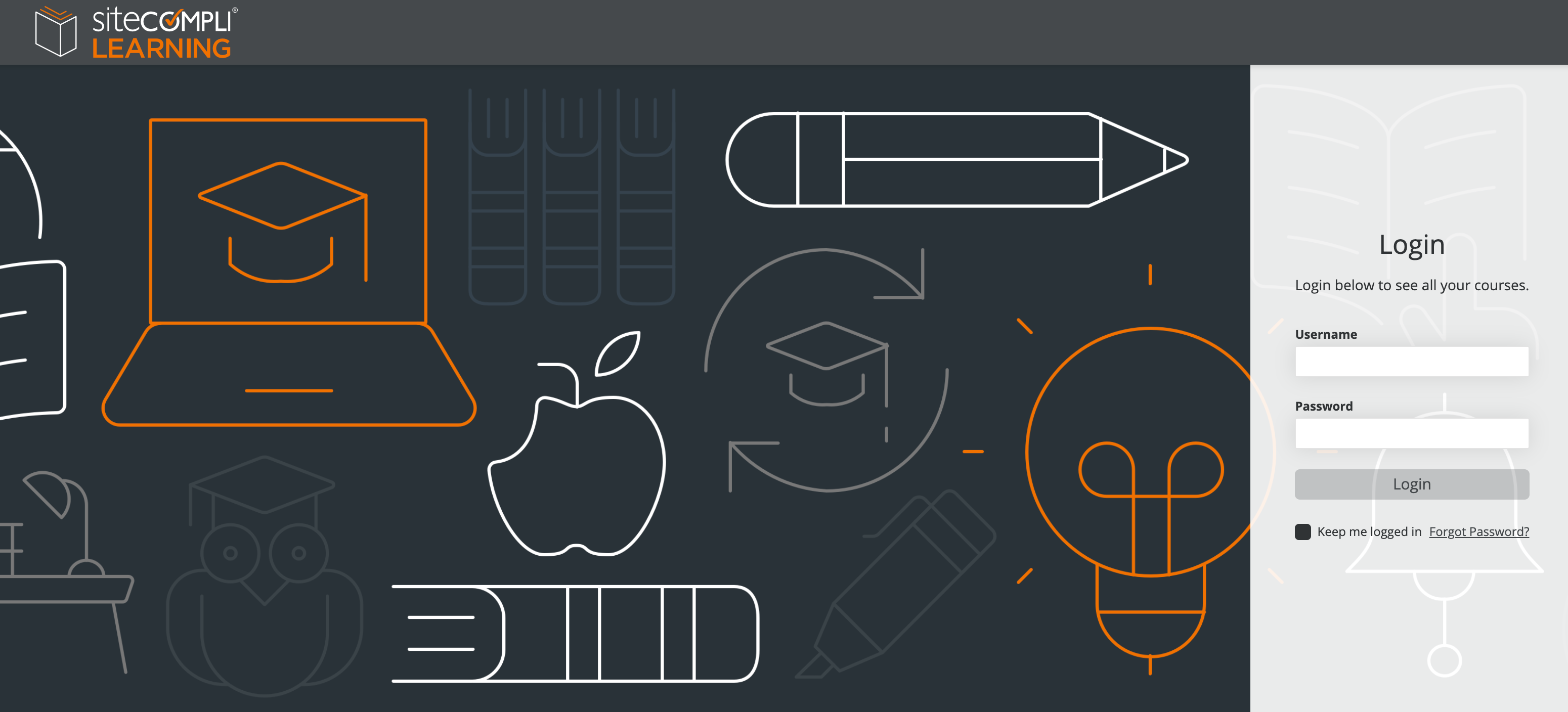 Resetting or Changing Your Password
If you forgot your password you can request a password reset on the SiteCompli Learning or visiting:
https://learn.sitecompli.com/#/forgot-password
Questions
Have questions about your required courses or need a username and password? Please contact your organization's SiteCompli Learning administrator for assistance.