SiteCompli Learning provides your company on-demand access to New York City and New York State-compliant courses for anti-harassment training,  ensuring compliance and minimizing your organization's risk.
This guide covers how to complete a course in SiteCompli Learning.
Overview
To see your SiteCompli Learning Courses, click on My Courses from the SiteCompli Learning Welcome Page.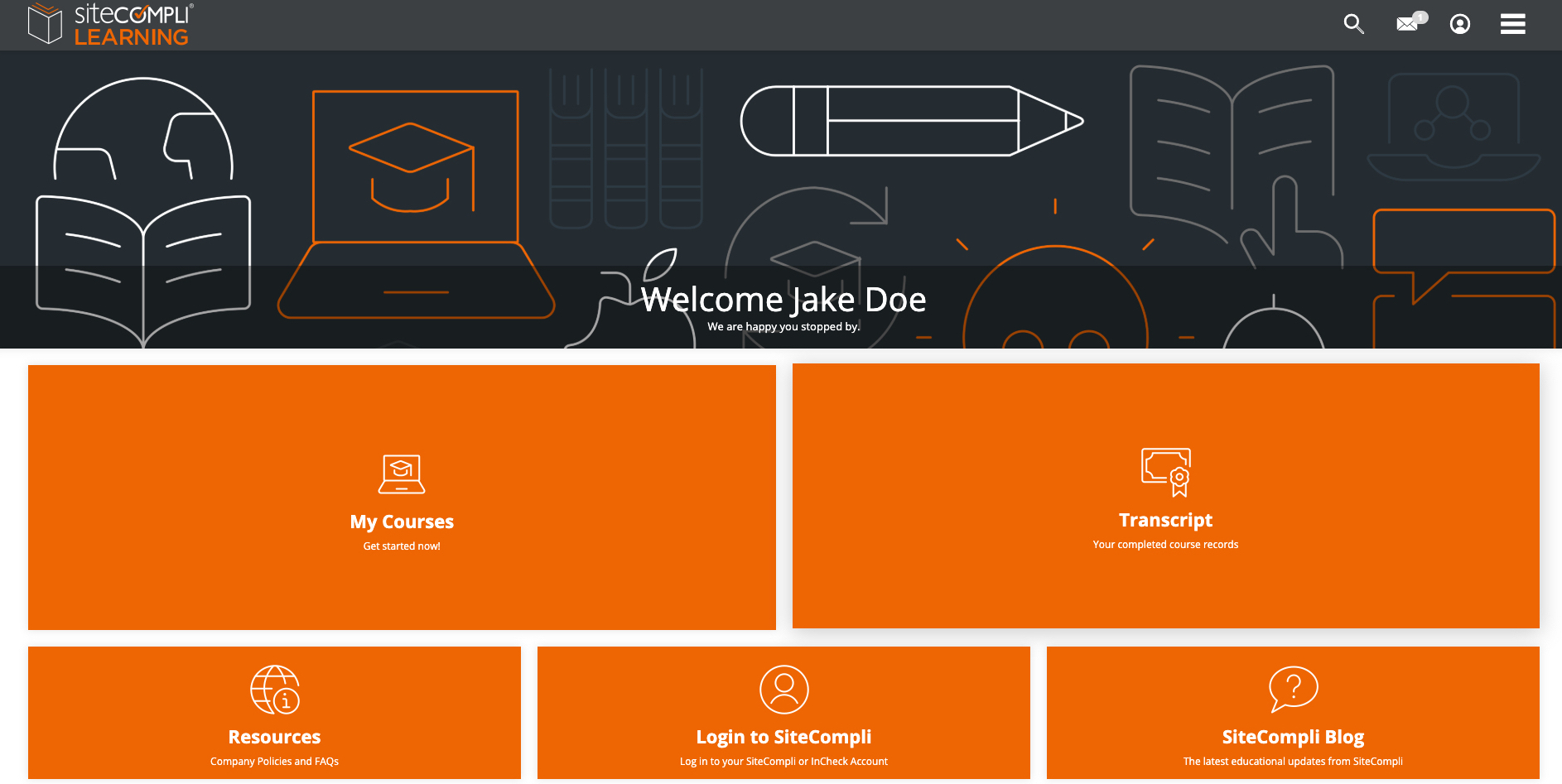 This will show you all courses that you are currently enrolled in. You can click on the name of your course to take you to the course content.
Your courses will be split into chapters followed by quizzes. Each chapter and quiz will be listed as a separate item in the course list and have a completion status next to it.
New York Anti-Harassment Course
SiteCompli Learning's NYC/NYS Anti-Harassment Training Course consists of eight chapters. Each chapter includes a video and is followed by a 5-question quiz.
To access this course:
Click on My Courses
Click on the title of the course or click Start

Click on Start next to Chapter 1 to begin the course
Watch the video
Click Next Activity to take the quiz
Complete the quiz
Click Submit Exam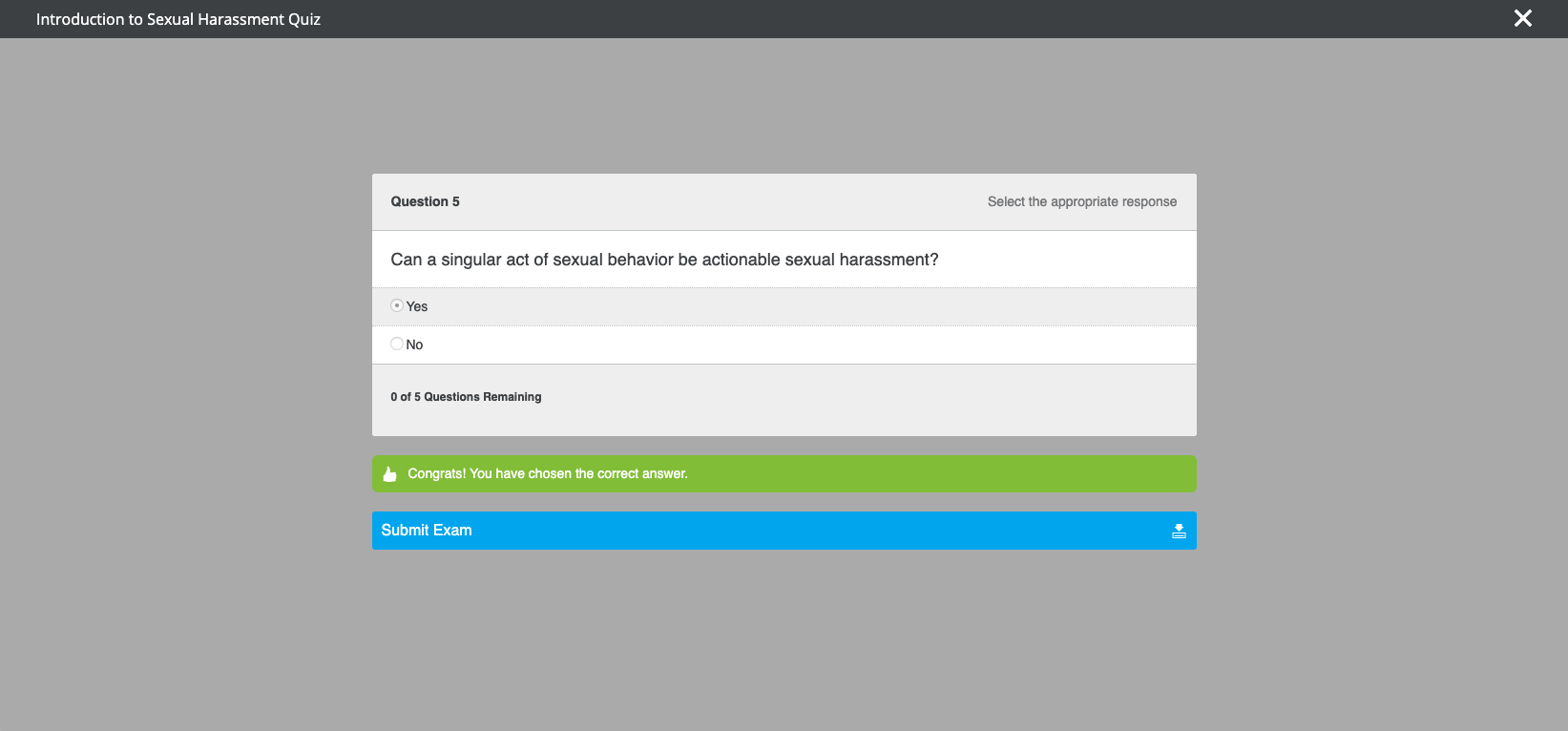 Clicking on Next Activity will always take you to the next available section. You don't need to complete all of the Activities in one sitting. SiteCompli Learning will save your progress for each Activity.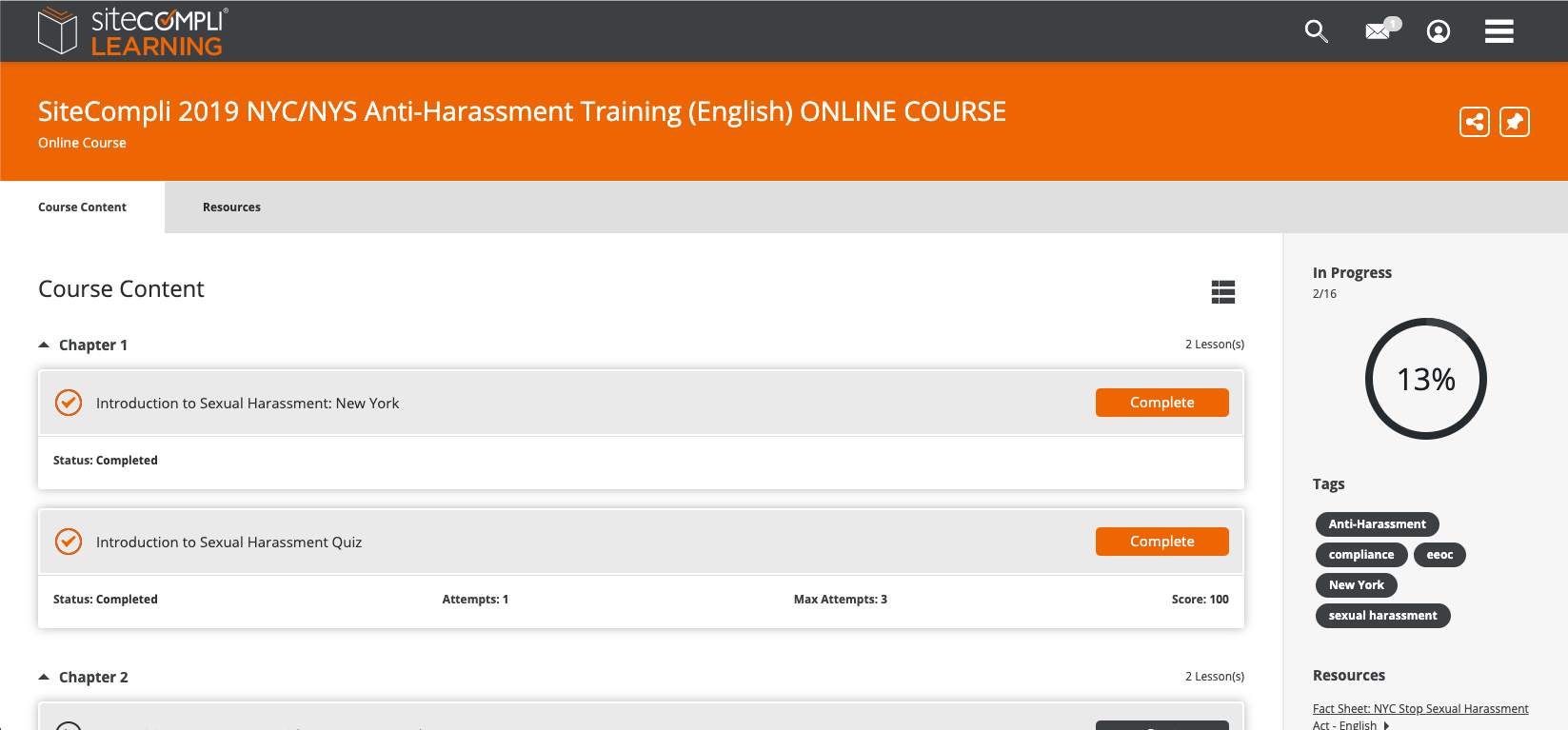 Once you've completed an Activity it will be marked as Complete. In order to fulfill the legal requirement for this course, you will need to complete all chapters and quizzes.
Your organization's SiteCompli Learning Administrator will be able to note your course completion once you are done.