ADMIN ONLY: You must be a SiteCompli Learning Admin to generate reports for your team. You will know if you're an Admin because you will have an Admin section under your SiteCompli Learning account settings.
SiteCompli Learning provides your company on-demand access to New York City and New York State-compliant courses for anti-harassment training,  ensuring compliance and minimizing your organization's risk.
This guide covers how to run a report to show the course completion status for your each member of your organization.
Overview
As an Admin in SiteCompli Learning, you are able to check on the course completion status for each user in your organization and generate a report.
New York State's deadline for compliance is October 7, 2019 which means it's a good idea to make sure your team members are completing the course before then.
Course Activity Report
The Course Activity Report will show you the completion status of each user in your organization.
To generate a Course Activity Report:
Click the hamburger icon in the top right-hand corner
Click Admin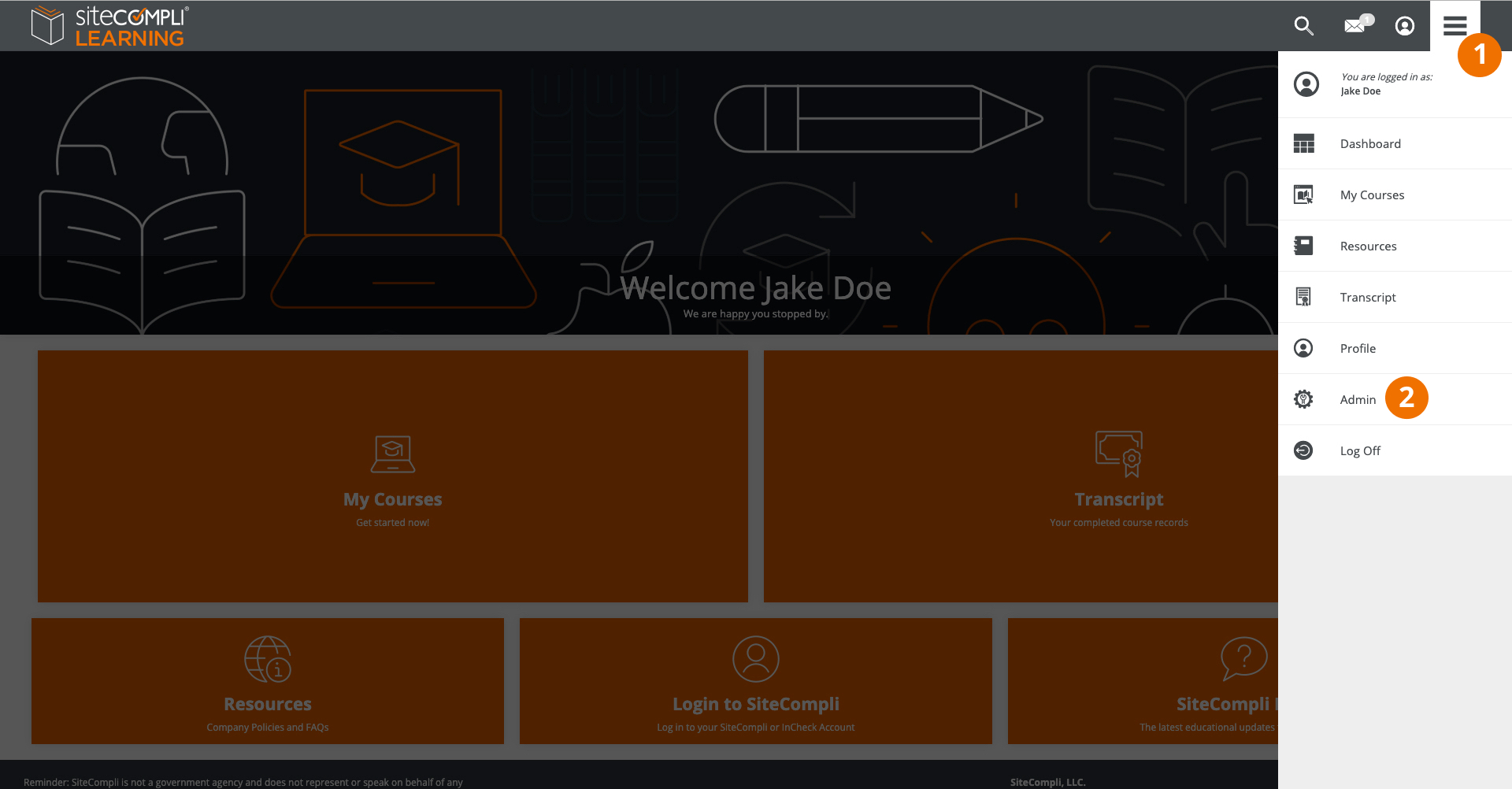 Click Reports from the left-hand menu and select Course Activity
Click the filter icon and select SiteCompli 2019 NYC/NYS Anti-Harassment Training (English) Course
TIP: If your organization is using both English and Spanish versions of the Anti-Harassment Training Course, be sure to include both English and Spanish in the filter.
Click Update Filter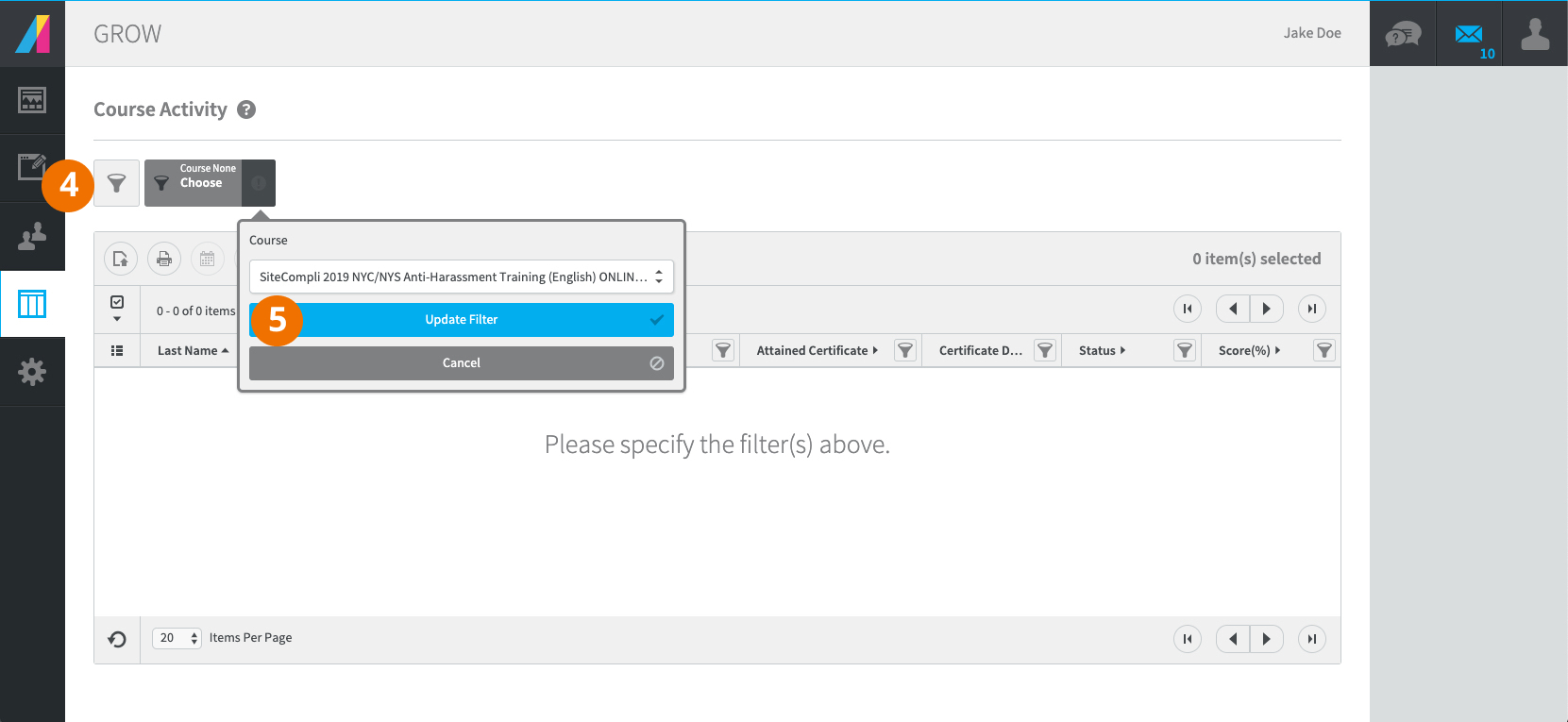 Check all user boxes
Click on the export icon and select CSV or Excel
Click Generate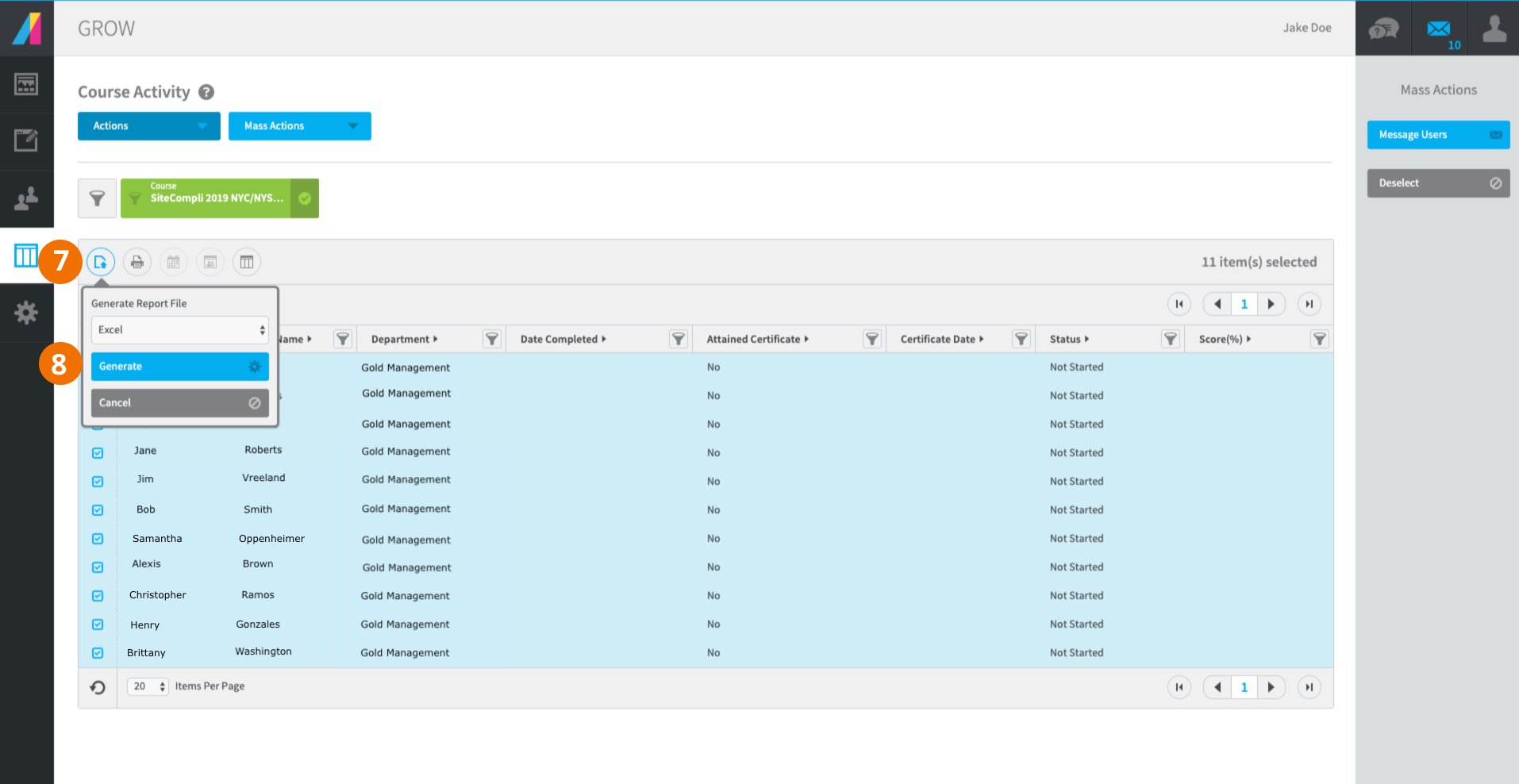 Your Course Activity Report will now generate and you can download a copy to your computer.
Report Filtering
You can also filter the report to show you specific users based on certain statuses. To add additional filters:
Click the filter icon next to the column heading you'd like to filter on
Select the item you'd like to filter by from the drop-down menu
Click Add Filter
BEST PRACTICE: Use the Filter to show only users who have not started the course yet so you can remind them to complete it.
Your list will now be filtered. You can see which filters are currently applied at the top of the list of records.