You can print additional response forms for your tenants who did not respond to the mailed notice via the Manual Forms
To print additional response forms:
Click Services from the left-hand menu
Click Safety Notice Mailings
Click on the document icon next to the desired property



Click Manual Forms
This will generate extra copies of response forms for any tenants who have not yet responded to the mailing.
Send completed manual forms back to SiteCompli by faxing them to 347-269-1337 or emailing them to support@sitecompli.com.
Smart Inspection Logs
You can also use the included Smart Inspection Log to record inspection attempts.
After you've hand-delivered your Manual Forms to the units that have not yet responded, fill in the circle next to where it says DELIVERED as completely as possible and return the log to SiteCompli.
Email your Smart Inspection Log to inspectionlogs@sitecompli.com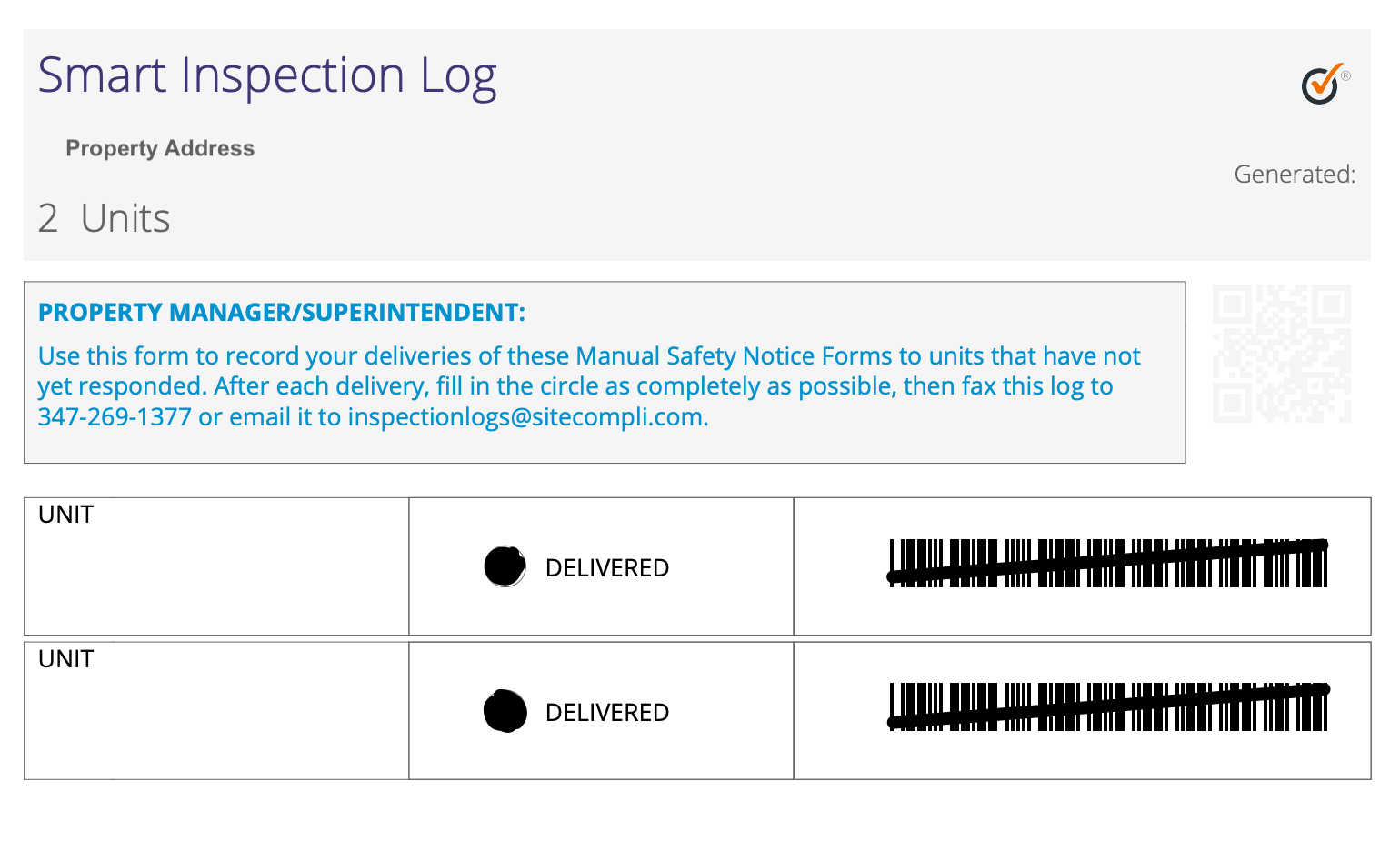 You can find your Smart Inspection Log on the final page of your downloaded Manual Forms.