Don't see this feature or unable to login? The InCheck Mobile App is only available for organizations on the InCheck platform. If you have any questions about how your team can access this feature, reach out to support@sitecompli.com.
This guide goes over how to log Inspections from Tasks assigned to you and how to create new Inspections in the InCheck Mobile App.
Overview
The InCheck Mobile App lets you inspect your buildings seamlessly in the field. You can take action on work previously assigned to you, or create new Inspections on the spot.
All Inspections are custom-built for your organization. If you need a new Inspection or need one updated, please contact support@sitecompli.com.
Logging Inspections
To log an Inspection from a Task that's been assigned to you:
Tap the Inspection Task from your Tasklist
On the Task Details page, tap Begin Inspection


Select a Task
Click Begin Inspection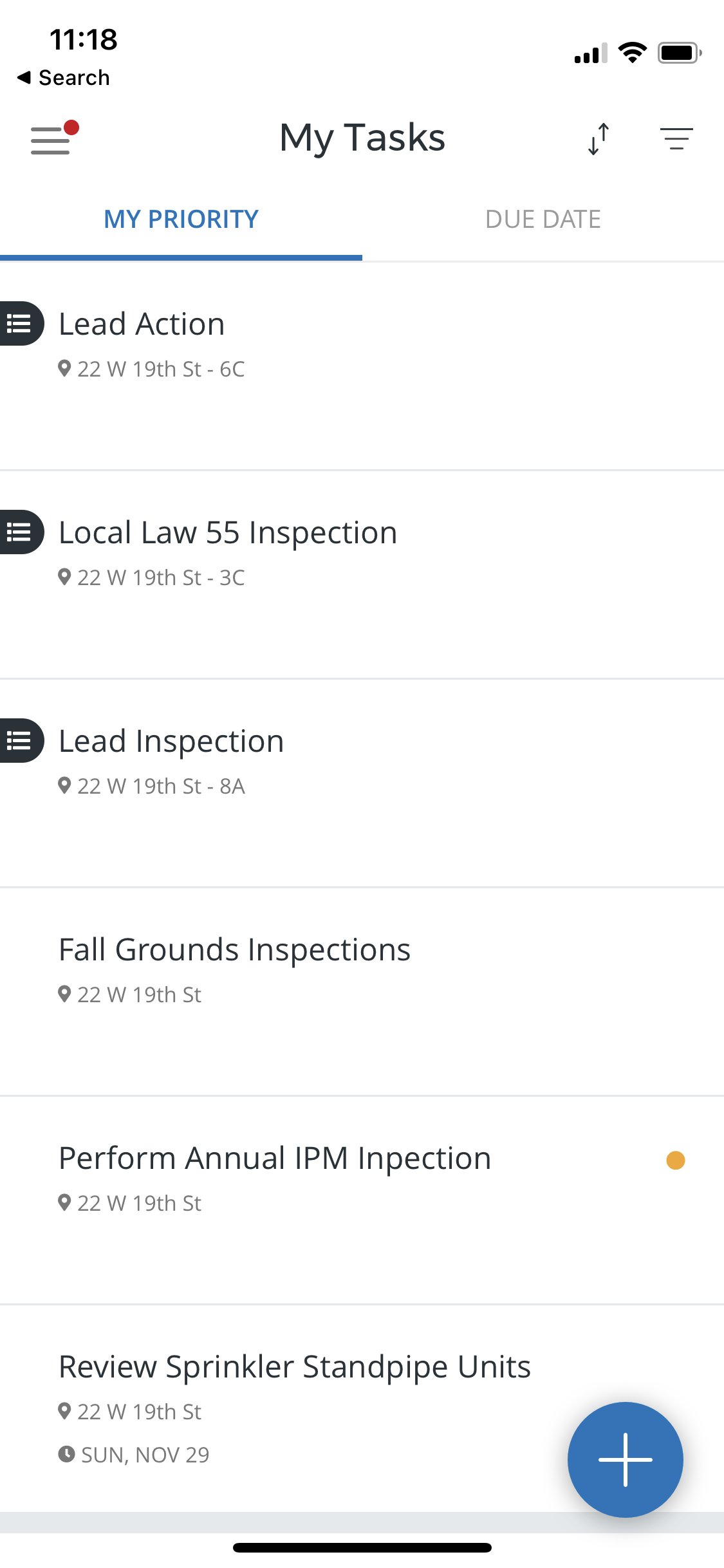 Tap on today's date on the Calendar and then swipe left
Answer the Inspection questions, swiping left to get to the next one
On the last page, tap Complete Inspection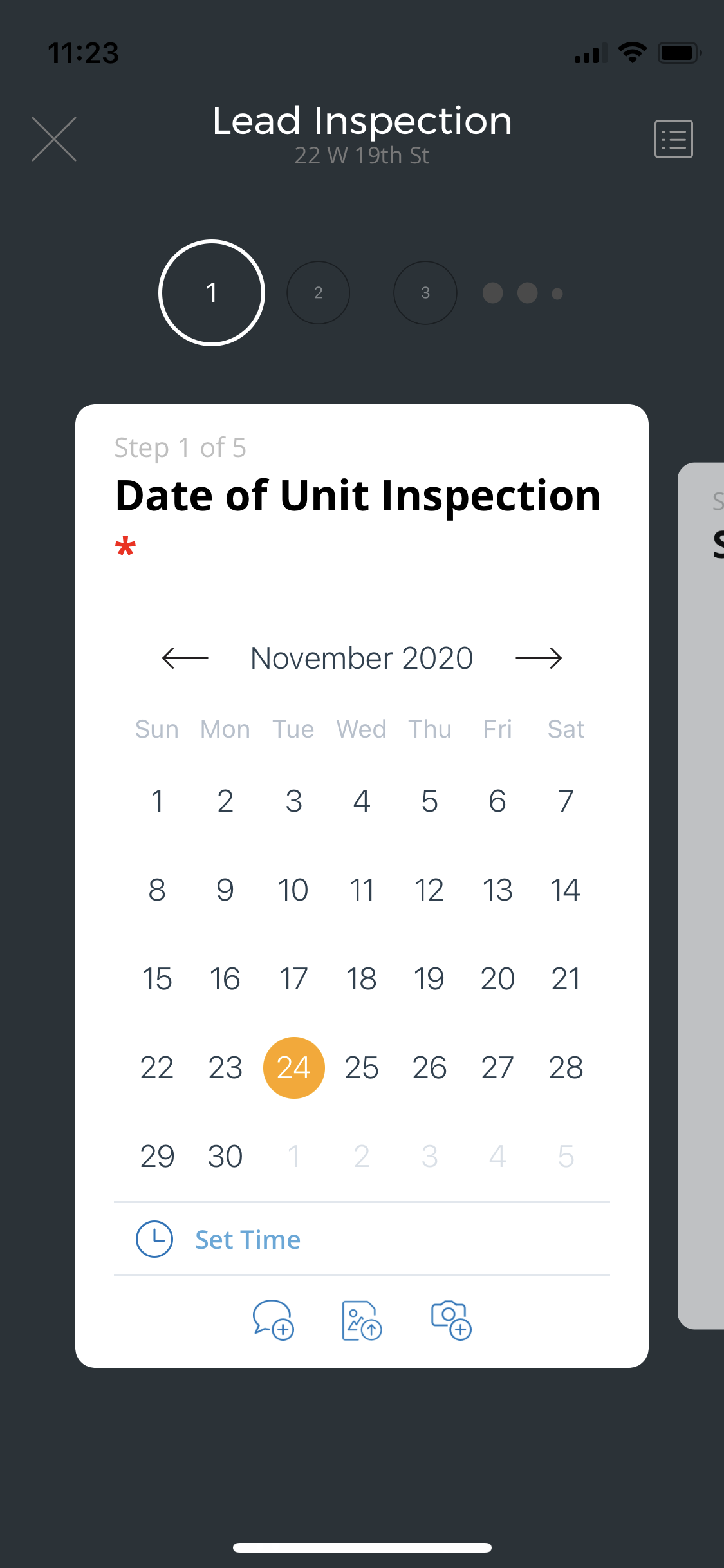 If you need to finish your Inspection later, click Close & Continue Later. You will be able to find the Inspection Task saved in your Task list.
Creating New Inspections
Tap the blue plus sign
Tap New Inspection
Tap the property address from the list
Tap the Inspection category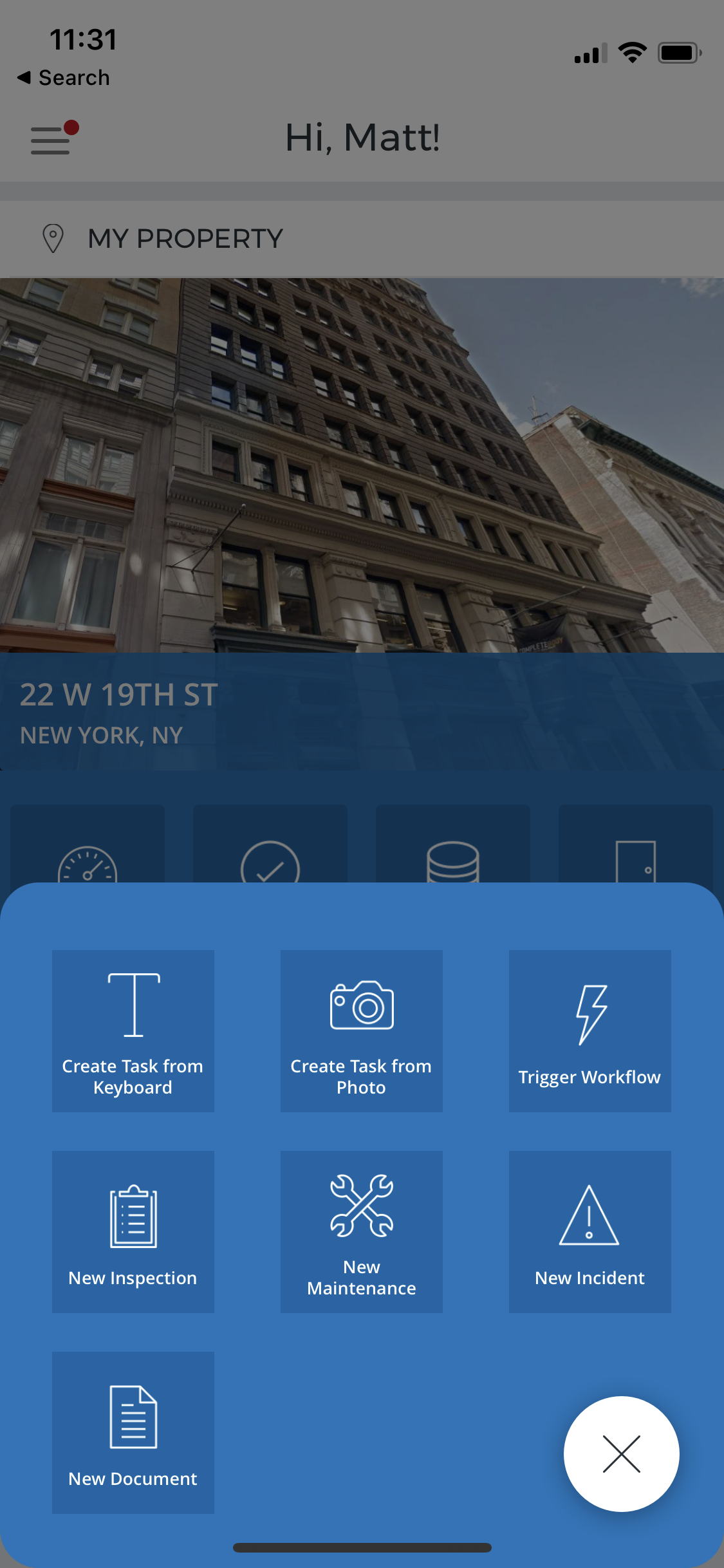 Tap the Inspection type
Tap Select Building Area and select the Unit or Area from the list
Click Being Inspection