Your Dashboard is made up of large compliance areas called Anchors. Each Anchor has detailed windows of compliance information called Widgets.
You can customize the compliance information that you see on your Dashboard by clicking the small gear icon in the upper-right hand corner. A window will pop up showing your current Dashboard settings.
Click the Gear Icon -

This window will appear -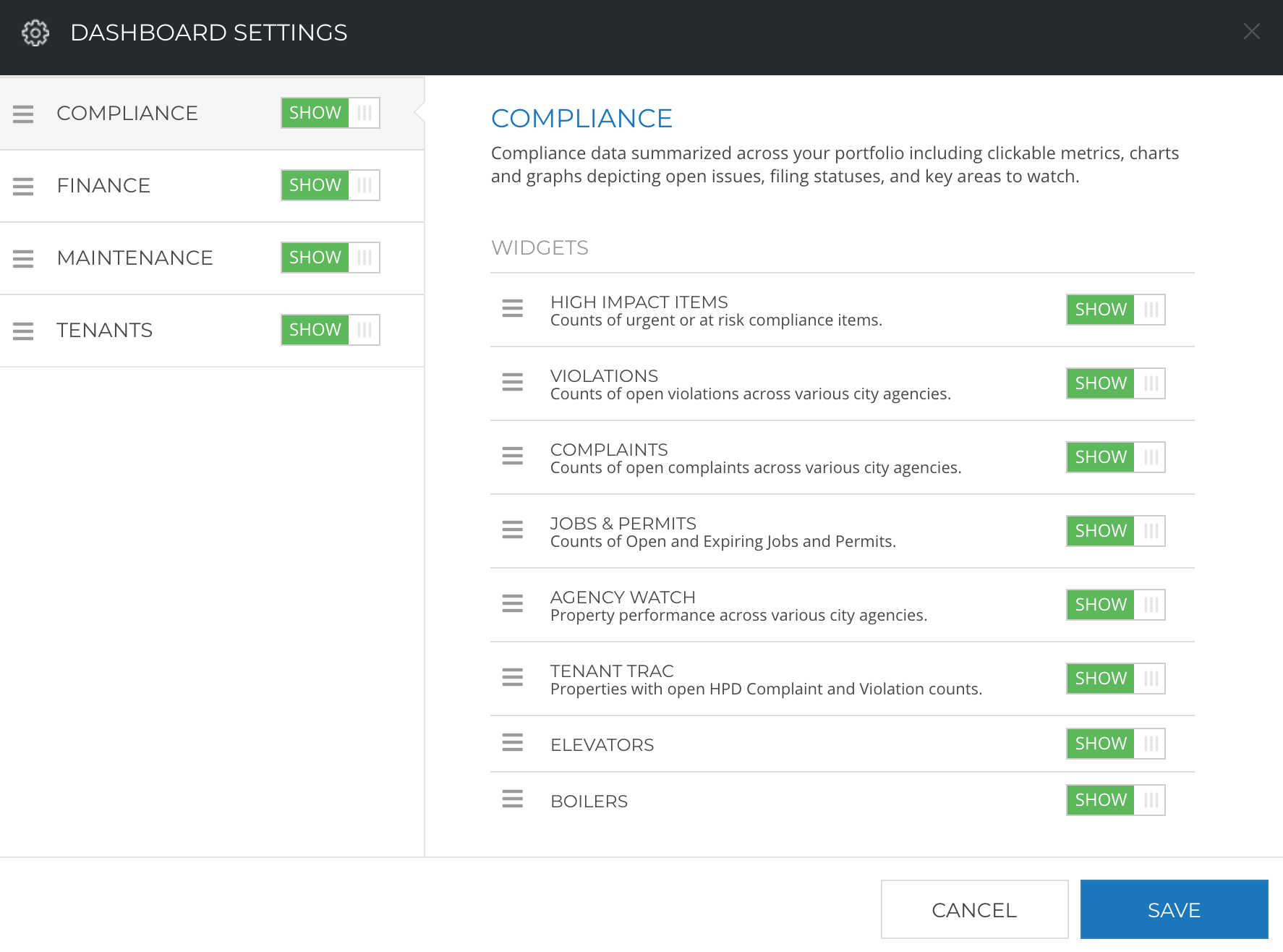 You can toggle between Show and Hide on the different Anchors and Widgets to change the information you see on your Dashboard.
You can also change the order that your Anchors and Widgets appear on your Dashboard by dragging them above or below one another. Once you're done, click Save.